These are the most successful music artists by English county
5 August 2018, 14:41 | Updated: 10 August 2018, 17:10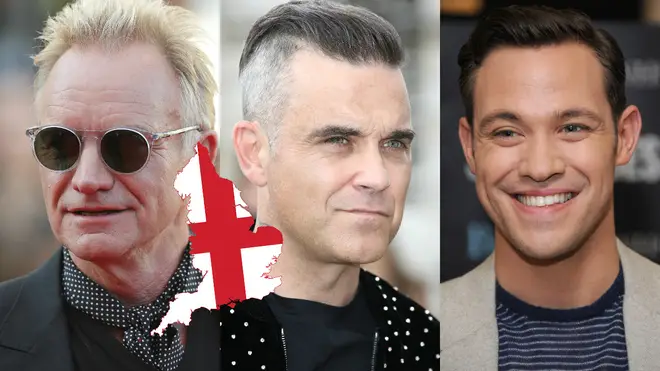 This map is rather fascinating.
If you've ever wondered which artist is the most successful to have hailed from your home county, here's the results.
The map below shows the best selling singer or band from each of England's 48 ceremonial counties.
However, the rules are that the artist grew up there rather than necessarily being where they were born.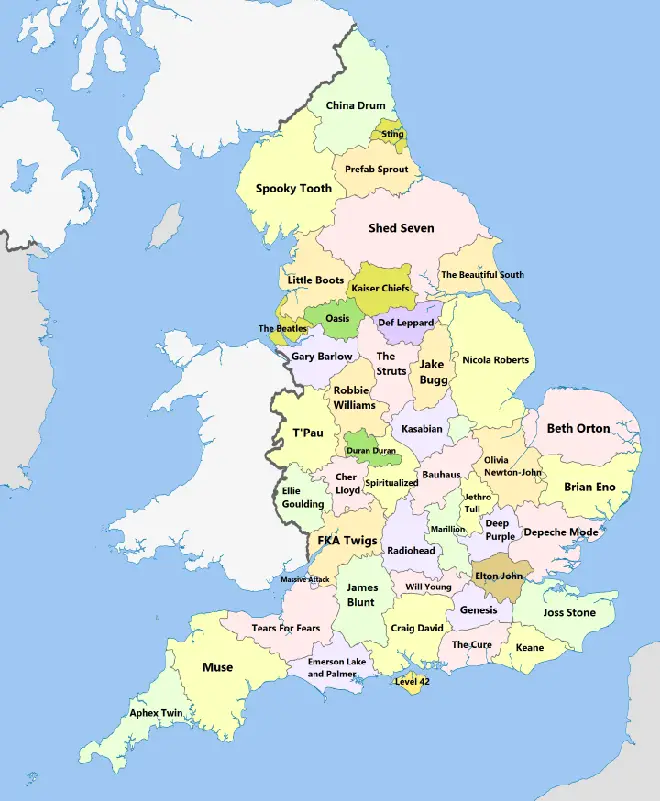 The map was created by Reddit user uvbseventysix.
While we fully expected the likes of The Beatles, Oasis and Elton John to make the list, there are a few strange occurrences.
You might think Olivia Newton-John is Australian, but she actually grew up in Cambridgeshire.
We're particularly surprised that Girls Aloud star Nicola Roberts is the best-selling artist from Lincolnshire. They must be including her sales with the girl group, surely?
Robbie Williams, James Blunt, Will Young, Sting, Gary Barlow and Genesis are also among the artists to get a namecheck.