The new Bohemian Rhapsody trailer will most definitely rock you - video
17 July 2018, 14:27 | Updated: 17 July 2018, 15:16
"You're a legend, Freddie..."
The second trailer for the upcoming Freddie Mercury and Queen biopic Bohemian Rhapsody has been unveiled, and it's pretty glorious.
The teaser gives fans a closer glimpse of actor Rami Malek as Queen frontman Mercury, as he joins forces with Brian May, Roger Taylor and John Deacon to form one of the world's most popular bands.
Watch the trailer in full above.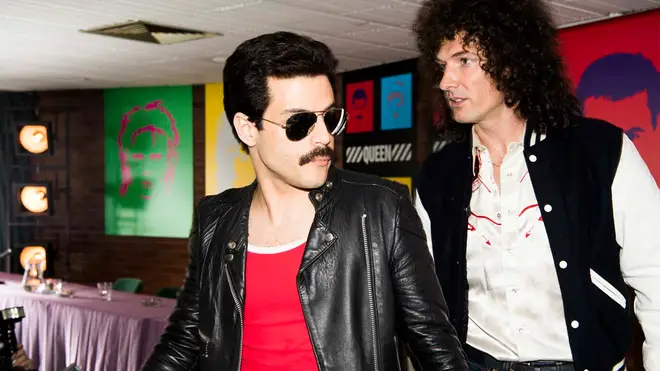 Set in the 1970s, the film follows the years before the formation of Queen, and will tell the story of the beginnings of the band, up until their show-stealing performance at Live Aid in 1985.
The movie will be released at UK cinemas on October 24, 2018 in the UK.