Boney M singer Liz Mitchell injured in car crash in Cambridgeshire
20 July 2023, 14:39
Boney M band member Liz Mitchell is recovering after her Mercedes crashed with a ditch while she was driving to visit her brother.
According to her spokesperson, Mitchell, 71, was travelling on the A47 in Cambridgeshire at around 11.40am on Thursday of last week when an approaching car drove her off the road.
She was going to meet her brother Khalid Rashid in HMP Whitemoor.
Her representative stated that she is now healing from a fractured arm. The mishap occurred at Thorney Toll in the Fens, where several roads run next to flooded ditches.
The singer, who is still active, was brought to a Peterborough hospital for medical attention.
She had been travelling to the maximum security facility to meet her brother, who had been sentenced to life in prison in 2016 for the murder of a Syrian Imam in London, when the accident occurred.
Boney M, whose main vocalist was Liz Mitchell, enjoyed a run of success songs in the latter half of the 1970s, including 'Daddy Cool', 'Rivers of Babylon', 'Rasputin', and 'Mary's Boy Child'.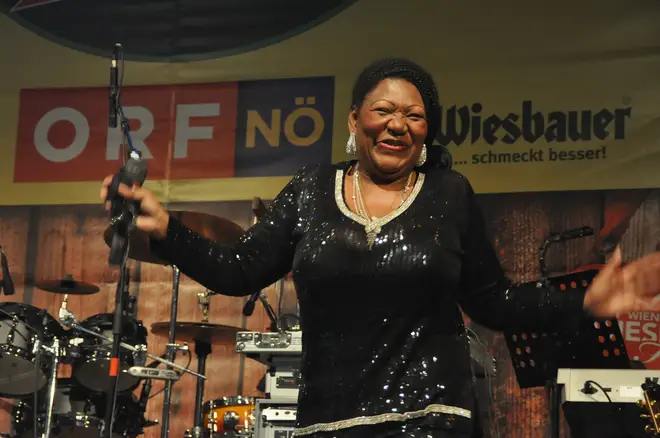 Boney M were established in 1976, and she is still performing as Boney M with Liz Mitchell.
Speaking about last week's crash, her spokesman said: "Liz was driving her Mercedes with husband Thomas in the passenger seat when she was suddenly confronted by an oncoming vehicle, and in a split second she had to steer off the road to avoid a head-on collision.
"The car ended up in a ditch, and Liz suffered a broken arm, while they both received cuts and bruises, and were very shaken up.
"The emergency services were brilliant, and the couple want to say a heartfelt thank you to everyone who helped, both at the scene and all the hospital staff at Peterborough."
He added that Liz Mitchell was "now focused on fully recovering in time for her planned concerts in Europe and her upcoming US tour next month".