Carole King comes out of retirement for her first new track in seven years - watch
2 November 2018, 12:09 | Updated: 2 November 2018, 12:11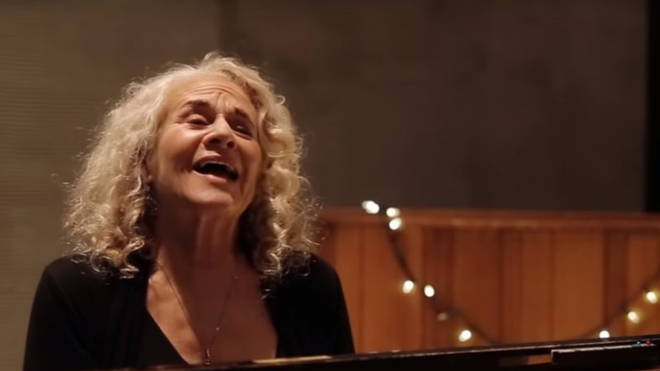 Carole King has re-recorded one of her most beloved songs for the year 2018.
The singer-songwriter's first new track in seven years is an updated version of her 1977 song 'One'.
The song now has a new final verse, which Carole told the Guardian is "a call to action" before the mid-term elections in the US.
The 76-year-old first rewrote the song for a political fundraiser last month, but then recorded the new version to "empower people".
Watch the video for the song below:
Carole King hasn't written any music since her 2011 Christmas album. She recently told Rolling Stone: "I need a reason to make music and I haven't had one."
The new third verse features lyrics addressing political candidates: "What will we do?/We're gonna run/reach for the sun/come together as one/show 'em how it's done/at the end of the day, we'll be able to say/love won."
The song also includes vocals from Carole's daughters Louise Goffin and Sherry Kondor.
Carole said of the song: "I see it as empowering people who feel hopeless to do whatever they can as one person. If nothing else, they can vote for Democrats and change the climate of our country."
The current US political landscape has also inspired other iconic singer-songwriters to come out retirement. In 2017, Joan Baez confirmed that she was writing her first song in 25 years, 'Nasty Man', about President Trump.