Charlie Simpson facts: Busted singer's age, wife, children and career revealed
10 January 2023, 15:24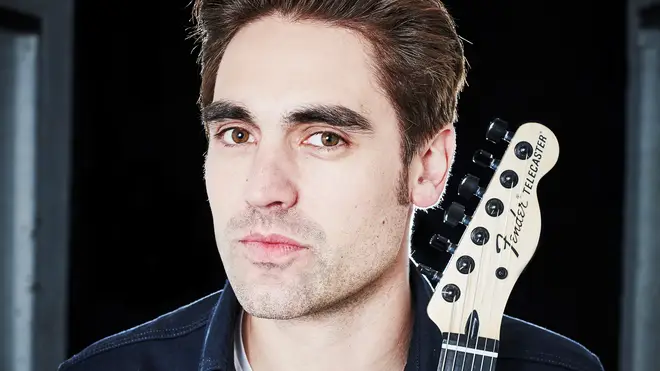 Charlie Simpson was one-third of one of the biggest pop bands of the 2000s.
The singer-songwriter plays the guitar, bass, keyboard, piano and drums, and is known for his distinctive raspy voice.
With Busted, he scored four number one singles, and had two top 20 singles with his second band, Fightstar.
Busted's biggest hits included 'What I Go To School For', 'You Said No', 'Crashed the Wedding', 'Year 3000', 'Thunderbirds Are Go', 'Sleeping with the Light On', '3am', 'Who's David', 'Air Hostess' and 'Nineties'.
Between Busted, Fightstar and his solo projects, he has sold over five million records, and won two Brit Awards.
Busted reformed in 2015 with Charlie, and have since recorded two excellent albums, while Charlie continues to release impressive solo material.
How old is Charlie Simpson?

Busted - What I Go To School For (Official Video)

Charlie Simpson was born on June 7, 1985. He celebrated his 37th birthday in 2022.

The youngest of three brothers, Charlie was born in Ipswich. His brothers Edd and Will are also musicians.

Is Charlie Simpson married and does he have kids?

Charlie Simpson married his girlfriend Anna Barnard in 2014.

In summer 2015, the couple welcomed their first son, Arlo.

Their second son, Jago, was born in early 2018. In 2022, Jago was rushed to hospital during a family holiday where he stayed for three days, after being diagnosed with secondary drowning.

How did Busted get together?

Busted in 2002. Picture: Getty

James Bourne and Matt Willis first auditioned for another band, which neither of them made it into.

However, they remained friends for several years and wrote songs together. Inspired by Green Day, Blink-182 and BBMak, Busted were formed in early 2000.

This was after open auditions were held by Warner Music to form a new band, and originally consisted of Bourne, Willis, Ki Fitzgerald and Owen Doyle. However, this version of the band broke up later that year.

Busted - Nineties (Official Video)

Charlie Simpson and future McFly member Tom Fletcher auditioned to be in the band, and were both offered a place. 24 hours later, Busted's manager told Tom via a phone call that the band was to go ahead as a trio.

The band launched in August 2002, making their first appearance on the cover of Smash Hits with the headline: 'Meet Busted: They're Going to Be Bigger than Rik Waller!'.