Lady Gaga viral singer Charlotte Awbery performs 'Shallow' on The Ellen Show
27 February 2020, 12:37
A talented wedding singer has fulfilled a huge dream by performing on US television after becoming a viral sensation online.
Charlotte Awbery became an overnight star when she was filmed singing Lady Gaga and Bradley Cooper's 'Shallow' from A Star is Born on the London Underground, after being challenged by a Facebook prankster.
Thanks to her amazing performance, the clip of her singing was seen by millions of people around the world, and was then invited by Ellen DeGeneres to come on her hit chat show in the States.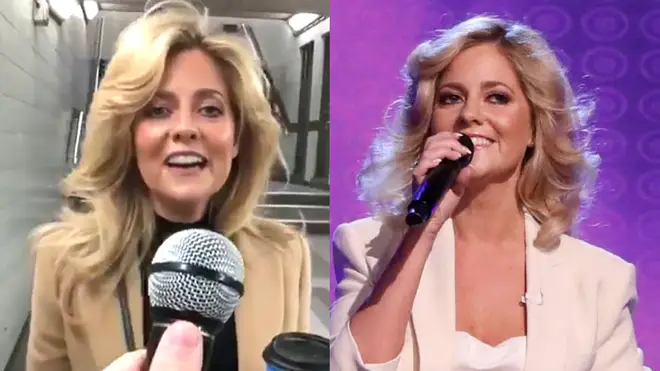 The UK singer sat down with Ellen to discuss her weird few days, explaining that she was on her way "to meet a friend" when she got featured on the viral clip, which has now been seen over 60 million times.
"I was literally on my way to meet my friend," she said. "I can't believe it. I can't believe I'm sat next to you. 60 million [views]?! I didn't even know that."
Viral London Tube Singer Performs 'Shallow'
Ellen also told Charlotte that she now has picked famous fans including Ariana Grande, who was one of the 400,000 people to follow her on Instagram.
"I followed her back!" Charlotte joked. "One of my friends saw it, so I followed her back."
Explaining her career so far, she said: "I do weddings, I do pubs. I do bars, restaurants. [I've been gigging] for 15 years."
Ellen also presented Charlotte with a gift of a year-long free travel pass on the Underground, so that's a bonus!