Crowded House announce first UK tour in 10 years (and hint at new music)
28 February 2020, 16:40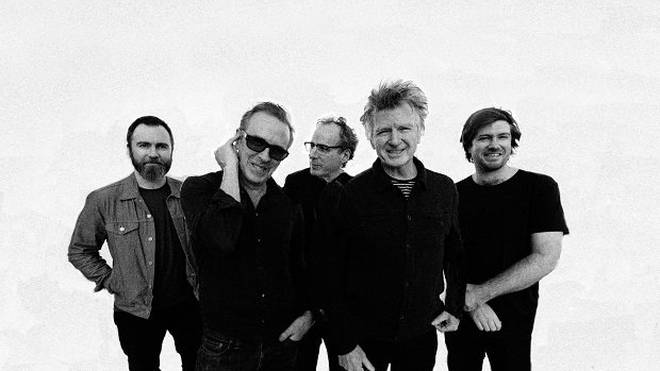 Crowded House are back for the first European tour in a decade.
The band have announced a six-date UK tour for June and July 2020.
Tickets for all their dates are on sale now and can be purchased here.
Joining founding members Neil Finn and Nick Seymour on the tour are Mitchell Froom, Liam Finn and Elroy Finn. Reuniting earlier this year, the band have also confirmed they've spent time in the recording studio, with new music coming soon.
Crowded House 2020 UK tour dates:
Tue 16 Jun – Motorpoint Arena, Cardiff
Wed 17 Jun – SSE Hydro Arena, Glasgow
Thu 18 Jun – Arena Birmingham
Thu 2 Jul – Castlefield Bowl, Manchester
Sat 4 Jul – Roundhouse, London
Sun 5 Jul – Roundhouse, London
Mon 6 Jul - Roundhouse, London
Crowded House released their self-titled debut album back in 1986. It became global success thanks to hits 'Don't Dream It's Over' and 'Something So Strong'.
Their first lineup lasted from 1985 to 1995, with four hit albums including Crowded House (1986), Temple of Low Men (1988), Woodface (1991) and Together Alone (1993).
In 2005, following the death of Paul Hester, Neil and Nick brought Crowded House back, and released two more albums.