Dan + Shay team up with Justin Bieber for new track '10,000 Hours'
4 October 2019, 12:04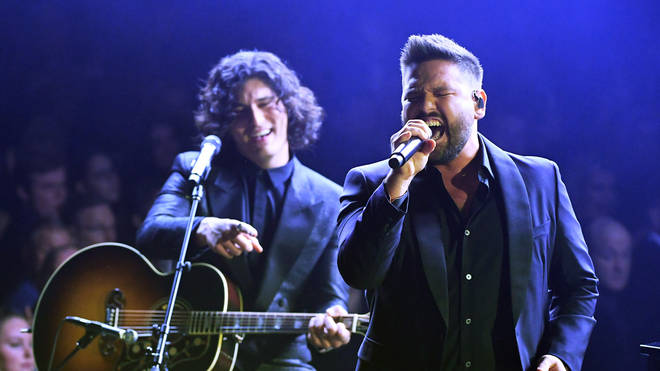 Dan + Shay have unveiled their brand new track with Justin Bieber.
The country duo debuted their new song '10,000 Hours' on Friday (October 4), which was written by Dan Smyers and Shay Mooney, alongside Bieber. Jessie Jo Dillon, Jordan Reynolds and Jason 'Poo Bear' Boyd are also co-writers on the track.
Bieber had previously teased the song by describing it as "wedding music". The song is a romantic tale, promising to love their partners for "10,000 hours or the rest of my life."
"Do you love the rain? Do you love to dance when you're drunk with your friends at a party," the song begins.
"What's your favorite song? Does it make you smile? Do you think of me?"
The song was released just four days after Bieber married his partner Hailey Baldwin for the second time, at a religious ceremony in South Carolina.
Both Smyers and Mooney attended the wedding, alongside Scooter Braun, who manages all three stars.
The new song is the first single taken from the country stars' next album. '10,000 Hours' is also Bieber's first country track.