What happened to 'Bad Day' singer Daniel Powter?
16 January 2020, 14:49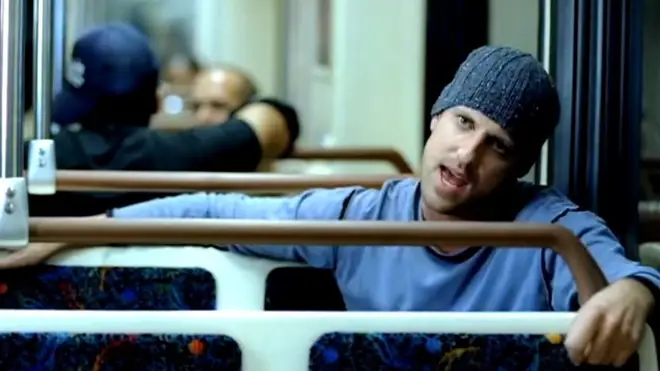 In 2005, Canadian singer Daniel Powter became an international star thanks to his massive hit single 'Bad Day'.
Daniel rode the singer-songwriter wave of the mid-noughties alongside the likes of James Blunt and James Morrison, scoring a UK number two and US number one with the catchy pop anthem.
However, the song proved to be his one big hit. So, what happened to Daniel since then?
Who is Daniel Powter?

Daniel Powter is a Canadian singer whose biggest success was the 2005 single 'Bad Day'.

Born in February 1971, he celebrated his 48th birthday in 2019.

'Bad Day' was first recorded in 2002, but he was unable to get a record label to release it. In late 2004, it was used in a French Coca-Cola advert, and he was soon signed by an American label.

Released in early 2005, it became an international success, and sold over 3 million copies in the US alone. It was helped by becoming American Idol's elimination song for some time.

What did Daniel do next?

Picture: Getty

His self-titled major label debut album performed well, selling a million copies worldwide.

However, his second single 'Free Loop' was scuppered in the UK, as it became chart ineligable due to his label including 'Bad Day' as a B-side.

His next album Under The Radar in 2008 did just that, and was not a success.

This was followed by a lengthy hiatus. His sudden massive success had a negative impact on his personal life.

"It was very lonely and I felt isolated," he told Metro. "I was travelling and spending all my life alone in hotel rooms. You don't always meet people with the best of intentions in the music business. There was a lot of attention but not all of it was real. It was quite dark. Some people deal well with it and I didn't."

He became addicted to alcohol and cocaine: "I became a slave to it and ended up managing my life around it.

"It wasn't a problem for the first year and a half but as the years went by it got worse until I got to a point where I couldn't remember what was happening. It was a bad place and I decided to change my life."

Thankfully, after five years, he got sober.

Sadly, his difficult period resulted in divorce from his wife, but he began working on a new album at the turn of the decade.

"The strange thing is how much time you have in your life when you stop," he said. "You don't have to spend time worrying about who you've been lying to. I suddenly had hours in the day where I wasn't messed up."

He released a Best of Me compilation in 2010, and two years later he signed with EMI and released his fourth album Turn On the Lights. However, it only reached number 109 in the UK.

What was his last album?

Daniel Powter - Delicious

In 2018, Daniel unveiled several new tracks, which eventually landed on the album Giants.

The album featured new songs and re-recordings of 'Bad Day' and 'Free Loop'.

What is he up to now?

Daniel is still making new music, and can be seen giving fans updates on his social media, including Instagram.