Elton John posts emotional tribute to late mother after her 'perfect' funeral
3 January 2018, 12:21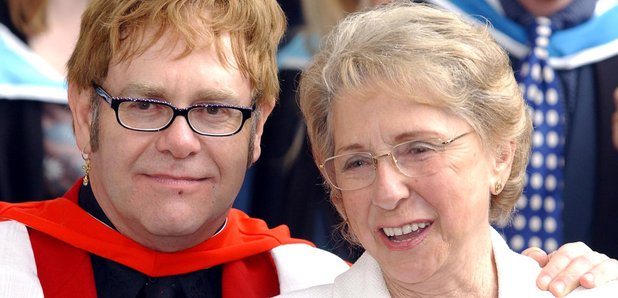 Sir Elton John has shared a poignant tribute to his late mother, following a private funeral.
The legendary singer's mother Sheila died at the age of 92 last month, just a few months after they had healed their estranged relationship.
Earlier today (January 3), Elton said that his mother's funeral at a family chapel was "perfect".
Writing on Instagram, he said that everyone who attended were "brought comfort" because her brother and sister were there.
Elton also revealed that he had "chosen all of the music" for a separate event tomorrow, which will be attended by her friends.
He wrote: "Dear Mum, today's funeral was perfect. Having the service in the family chapel and attended by your brother and sister brought us all comfort.
"Having the service where Nan lived out her final days brought you and your Mother back together again.
"Tomorrow your friends will gather separately to say their goodbyes. I've chosen all the music so everything will be just right.
"Thank-you for bringing me into the world and for all that you have done for me. Love, Elton."
Although his RAF pilot father was a trumpeter in his spare time, it was Elton's mother who started his career in music. She was an passionate record collector and introduced him to artists such as Elvis Presley and Bill Haley, and supported Elton throughout his successful career.
However, they fell out after a "petty" argument in 2008, after Elton asked her to cut ties with two old friends, Bob Halley and John Reid. By 2017, they pair appeared to have fully reconciled.