England's 'September' song: What are the lyrics?
10 July 2018, 14:56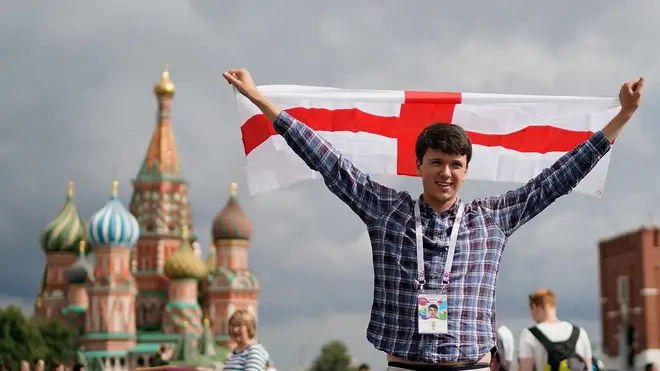 If you've been watching England's World Cup run, you've probably noticed a familiar tune being belted out by the fans.
And if it's not an ode to Gareth Southgate to the tune of Atomic Kitten's 'Whole Again', it's most likely a sing-song of Earth, Wind & Fire's disco anthem 'September'.
It's not the most obvious song to use as a football anthem, but somehow it works.
But what are the new lyrics?
1, 2, 3, 4…
Woaah, England are in Russia
Woaah, drinking all the vodka
Woaah, England's going all the waaaay!
Earth, Wind & Fire - September
'September' has become a fan favourite at football matches in recent years. Originally released in 1978, it reached number three in the UK chart.