Eric Clapton says he's going deaf, and he's a big Ed Sheeran fan
9 January 2018, 17:12 | Updated: 24 June 2018, 13:15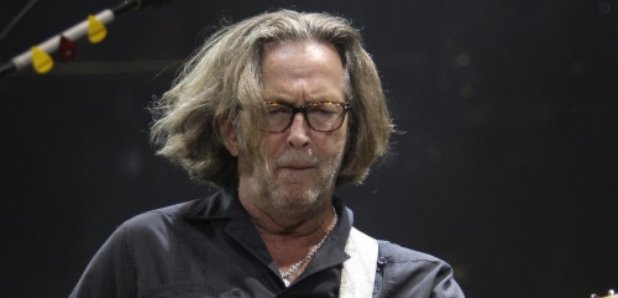 Rock legend Eric Clapton has revealed that he suffers from deafness, and that he also struggles to strum the guitar.
The 72-year-old guitar icon has said that he's rather anxious about performing "proficiently" at his upcoming Hyde Park gig in the summer, due to suffering from tinnitus, a ringing noise from inside the ear.
"I am still going to work. I am going to do a show at Hyde Park in July," he said today (January 9).
"The only thing I am concerned with now is I am going deaf, I've got tinnitus, my hands just about work. I mean, I am hoping people will come along and see me, me more than I am a curiosity.
"I know that is part of it, because it's amazing to myself that I am still here," he added to the BBC.
Meanwhile, Eric has also revealed that he's a big fan of Ed Sheeran.
"My kids listen to stuff and I try to keep up, they love Ed Sheeran," he said.
"He's become a friend and I really admire what he does. And I'm grateful that he says nice things about me."
The musician was speaking to promote his new film Eric Clapton: A Life in 12 Bars, which arrives at cinemas on Friday (January 12).