Eurovision 2019: The UK reveals its entry hopefuls - and there's a twist
23 January 2019, 12:28 | Updated: 29 March 2019, 11:20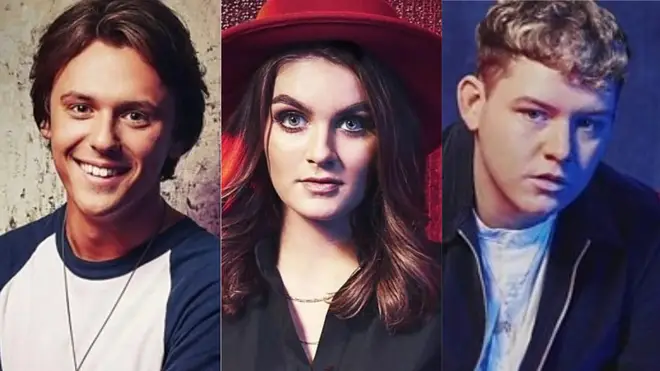 Eurovision 2019 is only a few months away, and the UK has now unveiled the artists hoping to represent their country.
In a twist, six acts will perform three songs in the hope of performing at the Eurovision Song Contest in Tel Aviv this May.
Each of the three songs will be performed in two different musical styles by two different acts, with three rounds of 'song-offs' being performed by six acts in total.
Still with us?
All Together Now winner Michael Rice will perform a midtempo version of 'Bigger Than Us', while 17-year-old former X Factor hopeful will sing a country version:
The second song is 'Freaks', which will be sung by Jordan Clarke and girl group MAID. Jordan was previously a member of The Luminites, who reached the final of Britain's Got Talent in 2013.
MAID member Blythe is currently the understudy to Jade Ewen as Jasmine in the West End production of Aladdin, while Kat has also starred on the West End in Once.
Finally, Kellie-Anne and Anisa will be try out on the song 'Sweet Lies':
The national selection for the UK's Eurovision entry will take place on Friday, February 8 at Media City UK, Salford.
The contest will be held in Tel Aviv, Israel. The UK's entry Surie finished in 24th place last year, following a stage invasion during her performance.