Where are Katrina and the Waves now? The 1997 Eurovision winners history revealed
11 May 2023, 17:19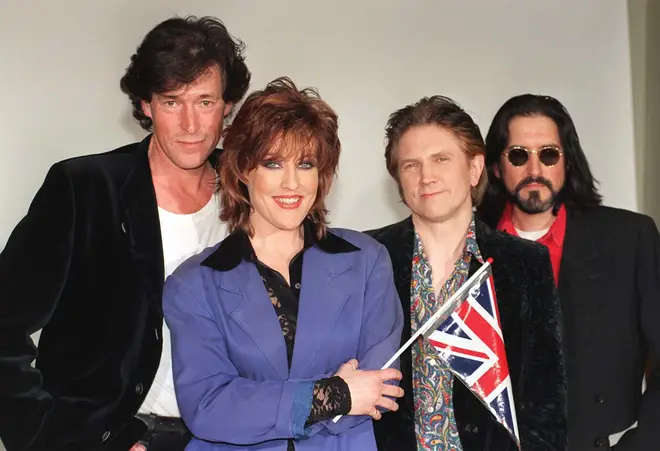 Katrina and the Waves found success with a string of hits in the 1980s and 90s, but where are the band now?
The band's earliest incarnation was as The Waves, a group that played in and around Cambridge from 1975 to 1977.
The British-American rock band had their biggest success with the song 'Walking on Sunshine' and a Eurovision Song Contest win... here's all the facts you need to know:
Who are Katrina and the Waves?

Katrina & The Waves - Walking On Sunshine (Official Video)

Katrina and the Waves were a British-American rock band best known for the 1985 hit 'Walking on Sunshine'.

By the late 1990s, the band had all but disappeared. However, they surged back into the limelight briefly after winning the 1997 competition.

The song 'Love Shine a Light' won by a then-record margin of 70 points over the Irish runner-up.

'Love Shine a Light' became Katrina and the Waves' biggest-ever UK hit, peaking at number three in the UK Singles Chart.

Who was in Katrina and the Waves?

Terry Wogan helps Katrina and the Waves Kimberley Rew (far left), Alex Cooper (blue shirt) Katrina (holding flowers) and Vince de la Cruz (far right) celebrate at Heathrow Airport.

Picture: PA

The core members of the band are:

Katrina Leskanich – vocals, rhythm guitar

Kimberley Rew – lead guitar

Vince de la Cruz – bass guitar

Alex Cooper – drums

When did Katrina and the Waves split up?

Katrina and the Waves were not able to follow up 'Love Shine a Light' with another hit.

Katrina Leskanich left the group in 1998 after several disagreements within the band.

Legal disputes then followed, which prevented Katrina from using the band name.

The rest of the band attempted to find a new "Katrina" to front the group, but eventually dissolved the band to pursue individual careers in 1999.

The Eurovision Song Contest in 2020 was cancelled due to the COVID-19 pandemic, and the EBU decided to organize Eurovision: Europe Shine a Light as an alternative.

The name was inspired by their song. Closing the show, most of the artists performed 'Love Shine a Light' from their respective home countries, with Leskanich singing the last line.