Who is Loreen? Swedish Eurovision winner's history and career revealed
16 May 2020, 10:00 | Updated: 18 May 2020, 13:17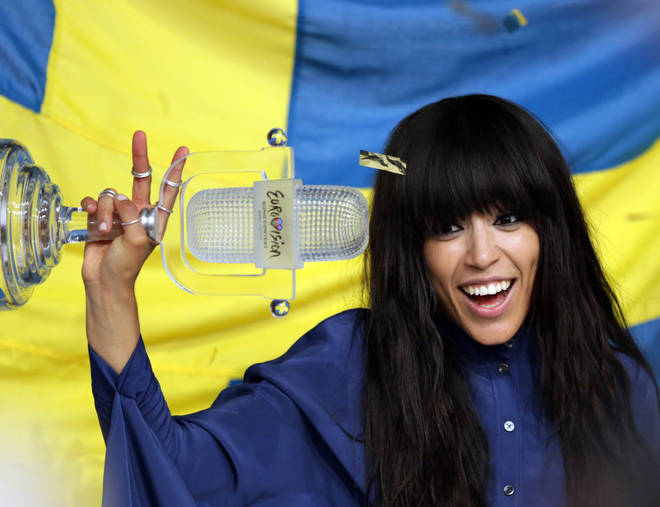 With the Eurovision Song Contest put on hold for 2020, let's take a trip down memory lane to previous winner Loreen. Here's all the facts you need to know about the 'Euphoria' singer:
Who is Loreen?

Loreen is a Swedish pop singer and music producer who represented Sweden in the Eurovision Song Contest.

The contest took place in Baku in 2012, with Loreen winning the overall competition with the song 'Euphoria'.

How old is Loreen now?

Loreen's performance at the Eurovision Song Contest 2012.

Picture: PA

Lorine Zineb Noka Talhaoui, known professionally as Loreen, was born on October 16, 1983.

Loreen is 36-years-old, and will turn 37 towards the end of 2020.

Which year did Loreen win the Eurovision Song Contest?

Loreen represented and won for Sweden in the Eurovision Song Contest in 2012.

At the 2013 Eurovision Song Contest in Malmö, Loreen sang as the opening act in the first semi-final and as the interval act in the grand final.

What is Loreen known for other than Eurovision?

Loreen performing in 2013.

Picture: PA

Loreen originally took part in the Idol television competition in 2004, coming in fourth place.

The following year she released her first single, 'The Snake', with the band Rob'n'Raz and became a television presenter on TV400.

While working as a segment producer and director for several Swedish reality TV shows, she entered Melodifestivalen 2011 with the song 'My Heart Is Refusing Me', which became a top 10 hit in Sweden.

She also had top 20 hits in Sweden with the singles 'Crying Out Your Name' in 2012 and 'Statements' in 2017.

Where is Loreen now?

A statement on Loreen's website revealed she is currently working in the studio on a new album for 2020.

The statement read: "Over the past several years, Swedish/Moroccan artist Loreen has continued to channel nomadic soul courtesy of her alternative pop prowess.

"Building bridges between different cultures, beliefs, causes and traditions, every chapter of her music to date has leaned towards the empowerment and progression of causes close to her heart.

"Having already scaled a deep and spiritual journey through her experimental and often politically charged work, 2020 sees the Stockholm-based talent turn inspiration back towards her Berber roots with ATLAS, a celebration of representation, inclusion, discussion and the brave artistic freedom that has seen Loreen capture the hearts and imaginations of fans worldwide."