Gary Numan facts: 'Cars' singer's age, wife, children, songs and more revealed
28 October 2020, 22:39 | Updated: 8 February 2022, 17:26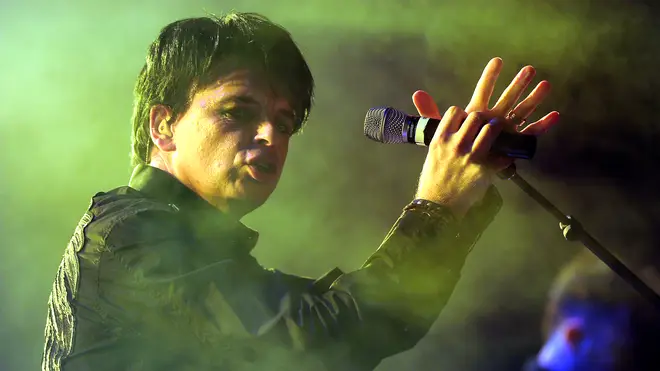 Gary Numan is a true legend of electronic music, and he continues to have a huge following around the world.
Best known for his synthpop classics 'Cars' and 'Are Friends Electric?', he has sold over 10 million records worldwide and his latest album Savage reached as high as number two in the UK in 2017.
A huge influence on many contemporary artists, the British artist is back with a new autobiography (R)evolution for 2020.
But who is Gary Numan's wife and family and where is he from? Here's all the facts you need:
Who is Gary Numan?

Gary Numan in 1981. Picture: Getty

Gary Numan is an English musician, singer and record producer.

He fronted the new wave band Tubeway Army in the late 1970s, and after two albums he released his debut solo album The Pleasure Principle in 1979, becoming one of the UK's biggest acts at the end of the decade.

He still has a cult following, including his fans dubbed Numanoids, and has consistently released albums to the present day.

Numan is considered a pioneer of electronic music, known for his use of heavy synthesiser riffs. In more recent years, he has moved into more industrial and gothic styles of music, but still keeping his electronic roots.

What are Gary Numan's biggest songs?

In 1979, Gary Numan scored a number one with Tubeway Army's 'Are Friends Electric?', later sampled by the Sugababes on their 2002 number one 'Freak Like Me'.

The same year, he went solo (though initially retained the same band members) and scored a second number one with 'Cars', which also reached the top 10 in America.

His other famous songs include 'Down in the Park', 'Metal', 'M.E.', 'Complex', 'I Die: You Die', and 'We Are Glass'.

Gary Numan - Are 'Friends' Electric? (Live at Brixton Academy)

Who is Gary Numan's wife Gemma and how many children does he have?

Gary Numan and wife Gemma.

Picture: Instagram/Gary Numan

Gary Numan married Gemma O'Neill in 1997. Gemma was a fan of Numan, and was a member of his fan club from Sidcup.

A regular at his concerts, they eventually met at a difficult time in Numan's career in the 1990s and sparked a relationship.

They have three daughter together: Raven, Persia, and Echo. Persia appeared on his song 'My Name is Ruin', aged 11 at the time, and featured in the video.

Gary Numan and his family.

Picture: Instagram/Gary Numan

How old is Gary Numan and what is his real name?

Numan's real name is Gary Anthony James Webb, and he was born on March 8, 1958. He celebrated his 62nd birthday in 2020.

He was born in Hammersmith, London. His father was a British Airways bus driver based at Heathrow Airport, and his mother Beryl later ran his fan club at the height of his fame.

He later picked the surname 'Numan' from an advert in the Yellow pages for a plumber, whose surname was 'Neumann'.