Phil Collins wants a Genesis reunion, as long as his 17-year-old son plays drums
16 August 2018, 12:37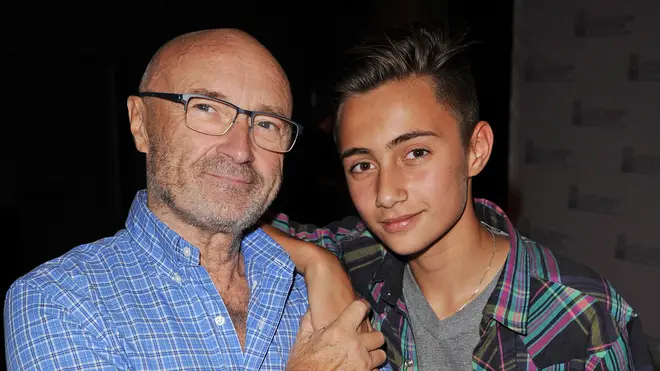 It's been over 10 years since Genesis last reunited, but could that chance soon?
Phil Collins has said that he is open for a Genesis reunion, but only if his 17-year-son Nicholas joins as their drummer.
Collins suffers from nerve damage, making it difficult for him to walk and drum.
His son Nicholas previously helped his father out last year, playing drums on his Not Dead Yet! tour.
Speaking to Rolling Stone, Collins said that he "wouldn't say there isn't not a possibility," about a Genesis reunion.
"Me, Mike [Rutherford] and Tony [Banks] are pretty close still," he said. "I can't imagine what it would be like if I didn't play the drums, but anything is possible.
Phil Collins - In The Air Tonight (Live BST Hyde Park, London - June 2017)
"I'm saying this to you … I haven't really said it to Tony and Mike. I did mention to Tony very quietly if we did anything again it would be with Nic on drums. He kind of didn't say no. But I'm not sure if he heard me or not."
Genesis - whose previous line-up consists of Phil Collins, Mike Rutherford and Tony Banks – last performed together in 2007 to mark their 40th anniversary.
Both Collins and Rutherford have shown interest in reforming the band lately, and keyboardist Banks has also refused to rule out the prospect of another Genesis reunion some day.
Bakes recently told a US radio station that he Rutherford "see each other all the time and get on well".
"We don't rule it out. It'd be fun to try," he said. "But Phil's gotta survive his tour first of all and we'll see where it goes."