Listen to when George Michael once duetted with David Cassidy
23 November 2017, 13:44 | Updated: 23 November 2017, 15:22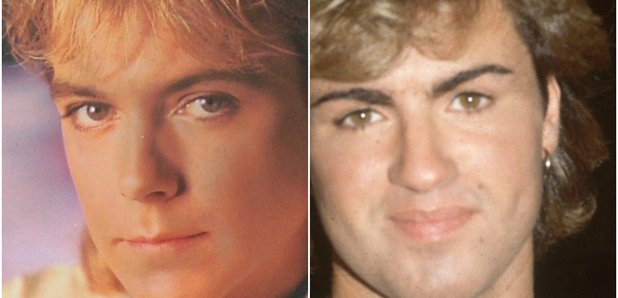 David Cassidy became one of the most popular teen idols in the 1970s, scoring hit singles and selling out arenas all over the world.
After a few years in the pop wilderness, David enjoyed a career revival in 1985 thanks to his single 'The Last Kiss'. The track featured his close friend George Michael on backing vocals.
Then still part of Wham!, George was a teen idol himself, and became close friends with David, despite coming from different eras.
Amazingly, George interviewed David for a special 1985 interview for fashion magazine.
@KennedyNation gr8 memory #GeorgeMichael work w #DavidCassidy https://t.co/dm1keBfDS8 pic.twitter.com/v3PBRIXUIM

— David Cassidy Rocks (@CassidyUnited) December 29, 2016
Taking place at a restaurant in 1984, the interview apparently got rather tipsy. A note at the top of the magazine piece explained how the pair drank a bit too much, and had to return a week later to finish the interview at David's home.
The deeply personal interview can be read in full at David's official website.
Talking about their duet, David said at the time: "In the case of 'The Last Kiss,' when I wrote it and when I'd finished it, I felt it was the best record I'd ever written. It's about something very real and important that actually happened to me."
Watch David performing 'The Last Kiss' - and listen out for backing vocals by George - below: