Super Bowl 2019: Watch Gladys Knight sing the National Anthem in glorious fashion
4 February 2019, 11:15 | Updated: 4 February 2019, 12:32
Gladys Knight returned to her hometown to perform the National Anthem at last night's Super Bowl 53 (February 3).
The Empress of Soul sang 'The Star-Spangled Banner' before Sunday's Super Bowl game.
Wearing an all-white outfit, the legendary soul singer belted out the national anthem despite general criticisms of performers who participated at this year's event.
Knight previously spoke ahead of the game about taking part at all, despite controversy surrounding quarterback Colin Kaepernick, who began kneeling during the national anthem in 2016 to protest against police brutality and racial injustice.
Gladys Knight did cause some controversy over her performance last night, at least for those who bet on how long her version of the national anthem would last.
Bets are taken via unregulated bookies in the States, and it took nearly the entire first half of the game to work out exactly how long it took her to sing it. This is because the 'over/under' limit was set at 1 minute, 50 seconds, and it was originally announced that she finished at 1:49.5.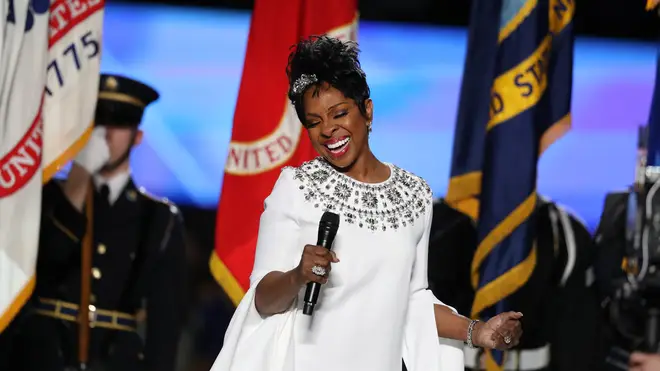 The fine print on the bet stated that the anthem is timed "from moment she starts singing until the note 'brave' ends for first time."
However, Knight sang "brave" multiple times. "At the end of the first 'brave; the time was 1:49 – one second under the listed total of 1:50," BetOnline.ag later told USA TODAY Sports.
"After Ms Knight's second and third brave, the time went over 2:00. Even though the under was the official cover due to our listed rules, we decided to pay out Over bettors as well due to some being confused." Whoops!
Maroon 5 performed the main halftime show, alongside rappers Travis Scott and Big Boi.