Where is '80s singer Glenn Medeiros now?
23 October 2023, 12:51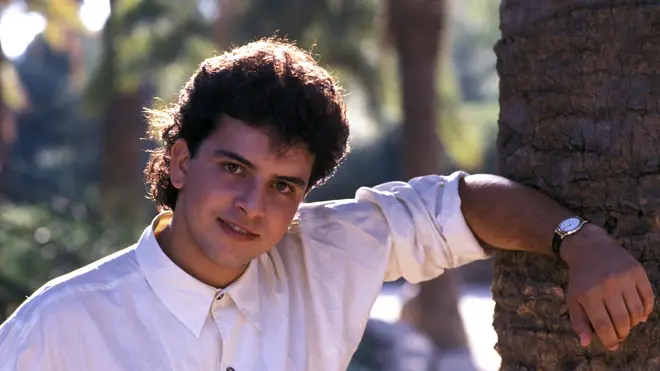 Glenn Medeiros became an international heartthrob in the late 1980s as a 17-year-old thanks to his huge hit 'Nothing's Gonna Change My Love for You'.
But where is the American singer today over 30 years later? Let's catch up...
Who is Glenn Medeiros?

Glenn Mederios - nothing gonna change my love for you

Glenn Medeiros is a former singer and songwriter of Portuguese descent, who had chart success in the late 1980s and early 1990s.

He is best known for his 1987 global hits 'Nothing's Gonna Change My Love for You', and 'She Ain't Worth It', which reached number one in the US in 1990.

He continues to work within the music industry in his home state of Hawaii.

'Nothing's Gonna Change My Love for You' recently had a new lease of life, after it was used in a McDonald's TV advert:

Double Quarter Pounder With Cheese – Timeless Classic | McDonald's

How old is Glenn Medeiros?

Glenn was born on June 24, 1970. He celebrated his 53rd birthday in 2023.

He was only 17 when he became an international success, having started performing at the age of 10.

In 1986, he won a local radio talent show in Hawaii, after performing a cover version of George Benson's 'Nothing's Gonna Change My Love for You', which was later recorded for an album by a small local independent label.

A visiting radio executive, Guy Zapoleon, heard the song and took it back to Phoenix, where it became a national hit.

It spent four weeks at number one in the UK in 1988.

What is he doing now?

Glenn Medeiros.

Picture: Saint Louis School

After his musical career peaked by the mid-1990s, Glenn moved into a teaching career.

He was vice-principal at the Maryknoll School, a parochial school in Honolulu, Hawaii, and as a Professor at Chaminade University.

In 2015, he became the Head of School and Principal of Saint Louis School in Honolulu, and in 2017 he was promoted to its President and CEO.

Is he married?

Glen and his wife Tammy have been married since 1996.

They have a son, Chord, and a daughter, Lyric, together.