Gloria Gaynor joins Kacey Musgraves on stage for surprise performance of 'I Will Survive'
17 October 2019, 14:04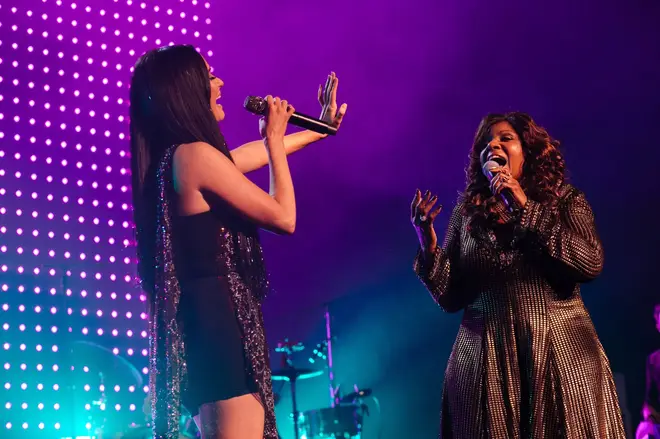 Gloria Gaynor's song 'I Will Survive', released in 1978, is still a huge hit and has been covered several times by various artists.
Most recently, country star Kacey Musgraves performed her own version of the classic tune.
In a surprise for fans, Kacey was joined on stage by Gloria in New York City this week to perform the 'I Will Survive' together.
Watch the video below:
Kacey Musgraves with Gloria Gaynor - I Will Survive - Live in NYC
Kacey, 31, has been covering the song during her 2019 gigs, but it was a huge shock for fans when Gloria, 70, appeared alongside her onstage at New York City's Radio City Music Hall.
Speaking to the crowd, Gloria said: "I recorded this song in 1975, 40 years ago, and I can't tell you how pleased I am that Kacey is carrying on the tradition, helping you all to survive."
It comes after Kacey confirmed earlier this month that she is one of the artists who will be contributing to the soundtrack for Frozen 2.