Frozen 2: UK release date, new trailer, cast, songs and all you need to know
23 September 2019, 15:06 | Updated: 23 September 2019, 15:11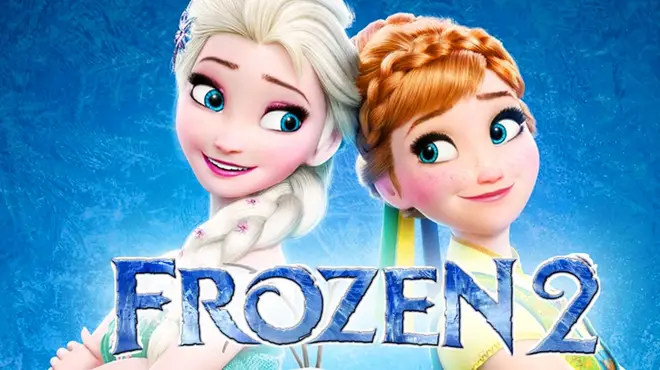 Frozen became the most successful animated movie of all time after its release in 2013.
Thanks to its catchy songs such as 'Let It Go' and 'Do You Want to Build a Snowman?', its colourful characters and heartwarming story, the Disney movie is already a classic.
It was only a matter of time before a Frozen sequel was on its way, and we can now reveal all the exciting details so far:
Frozen 2 release date: When is it out in the UK?

Frozen 2 will be released at cinemas on November 22, 2019.

This is scheduled to to be the release date for both the UK and US.

Frozen 2 trailer: Is there a teaser?

Yes!

The first trailer for the long-awaited sequel was unveiled in February 2019.

The trailer sees Elsa use her ice powers to literally travel across the ocean, while Anna also appears to be in some kind of danger.

There are also hints at the movie's soundtrack, while Olaf, Kristof and Sven also make a return.

A second trailer was unveiled on June 11, showing more clips of Elsa's mysterious and treacherous journey:

Finally, a third longer trailer showing more plot details was unveiled on September 23:

Frozen 2 movie plot: What will the film be about?

According to IMDB, the movie's basic plot reads: "Elsa, Anna, Kristoff and Olaf are going far in the forest to know the truth about an ancient mystery of their kingdom."

Co-director Chris Buck has said that Frozen 2 will involve see the next chapter in the lives of Anna, Kristoff and Olaf, but the main plot will revolve around Elsa.

"[In Frozen] she had such a dramatic journey, and at the end she's just starting to feel like she can open up and have some fun again," he told Fandango.

"That's what was really good about the short [2015's Frozen Fever] – we could have fun with Elsa. And that personality... you will see in the next one."

Actress Kristen Bell said when confirming that voice recording would begin in March: "The story is great... It took them a while because they wanted to figure out what story they needed to tell and what would be important and engaging and I think they found it."

Some fans have requested for Elsa to get a girlfriend in the second film, and Frozen 2 co-director Jennifer Lee responded to those pointers while promoting A Wrinkle in Time.

"We have tons of conversations about it, and we're really conscientious about these things," Lee said.

"Elsa's every day telling me where she needs to go, and she'll continue to tell us. I always write from character-out, and where Elsa is and what Elsa's doing in her life, she's telling me every day. We'll see where we go."

Frozen 2 cast: Who will star in the sequel?

The main cast of Frozen are all back, with Kristen Bell (Anna) confirming that Idina Menzel, Jonathan Groff and Josh Gad are all returning.

Santino Fontana is also back as baddie Prince Hans.

Actors Evan Rachel Wood and Sterling K Brown have also been linked to be joining the cast.

Directors Chris Buck and Jennifer Lee will also return, with Peter Del Vecho also back as producer.

Hidden Figures writer Allison Schroeder will work with Lee on the film's script.

Frozen 2 soundtrack: What songs appear?

The soundtrack has been written by the Oscar-winning duo of Robert Lopez and Kristen Anderson-Lopez.

The orchestrated score has once again been composed by Christophe Beck.

The second trailer also appears to include a new version of 'Vuelie', which was the intro song which played over the opening credits of the first film.