Who is singer Jesse McCartney and is he on The Masked Singer US?
5 May 2020, 17:45 | Updated: 23 December 2020, 11:07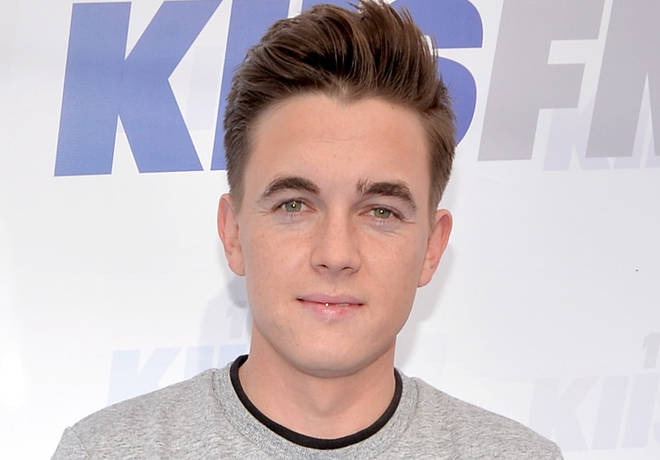 Jesse McCartney is a singer, songwriter and actor who found fame on the US daytime soap opera All My Children.
Jesse is rumoured to be taking part in The Masked Singer in the US and fans think he is performing as Turtle.
But who is Jesse and is he really behind the turtle mask? Here's all you need to know:
Who is Jesse McCartney and what is his career so far?

Jesse has had a varied career in the entertainment industry as a solo musician, a soap opera regular and a Disney star.

He found fame on All My Children, in 1999 was a member of boy band Dream Street until 2002 and collaborated with Disney on soundtracks for many TV shows including A Cinderella Story and The Princess Diaries 2, appearing on teen sitcom Hannah Montana.

56th GRAMMY Awards - Red Carpet. Picture: Getty

Jesse released his platinum-selling debut album Beautiful Soul in 2004 and opened for the Backstreet Boys in Australia in 2005, cementing him as a teenage heartthrob of the era.

Jesse has since acted in shows including Law & Order: SUV and Greek and is a highly successful voiceover artist known for lending his voice as Theodore in Alvin and the Chipmunks and a variety voices in video game series Kingdom Hearts.

How old is Jesse McCartney?

Jesse McCartney was born on April 9, 1987 and is 31-years-old.

He was born in Ardsley, Westchester, New York and is the son of Ginger (Sarber) and Scott McCartney.

Does Jesse McCartney have a girlfriend?

Despite being a teenage heart-throb for a large part of his career, Jesse has managed to keep his personal life relatively private.

In September 2019 Jess got engaged to his girlfriend of seven years, Katie Peterson.

2018 Billboard Music Awards - Red Carpet. Picture: Getty

According to People.com Jesse was with friend having dinner at Wolfgang Puck's restaurants in L.A when he proposed to his actress girlfriend.

"The couple was with a group of friends as McCartney got down on one knee," the source says. "The whole restaurant fell silent as he asked her to marry him and went into a loud applause and cheered when she said yes!"

The source adds, "Chef Wolfgang Puck himself was also at the restaurant making his rounds when it happened. The couple celebrated with drinks as the night went on."

Is Jesse McCartney on The Masked Singer

Fans of The Masked Singer have been working hard to identify the celebrities behind the masks and it's widely believed that Jesse McCartney may be moonlighting as Turtle.

After releasing new song 'Yours' fans of the show are now determined that Jesse has hidden hints of his Masked Singer identity in the lyrics (video above).

Reddit user stealthyfree posted: "Turtle said he is not known for just one thing. Jesse McCartney just came out with a new song a week ago.

"In the beginning the quote from Shakespeare reads: 'All the world is a stage...one man plays many parts.'" (sic)

The fan added: "BOOM. Not known for one thing = one many plays many parts."

Many other fans wrote agreeing with the theory, but we'll just have to wait until the finale to know the truth...