The Masked Singer: The bonkers celebrity TV talent show is now coming to the UK
11 April 2019, 13:36 | Updated: 11 April 2019, 13:41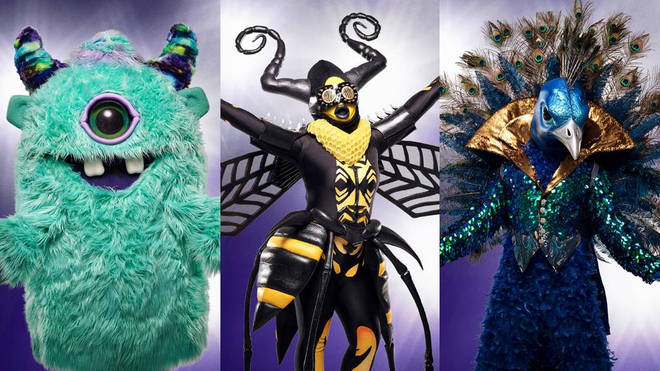 The Masked Singer is the latest in a long line of TV talent shows, but it's so daft that we can't help but love it.
A mixture of The Voice, Stars in their Eyes and The X Factor, the US series has been a surprise hit in early 2019, and crowned its celebrity winner on Wednesday (February 27).
But what is it all about? Trust us, you'll be pleased to know a UK version is coming.
What is The Masked Singer?

The Masked Singer is an American reality singing competition.

The series premiered on Fox on January 2, 2019, and is based on the South Korean format King of Mask Singer.

The US version is hosted by Nick Cannon, and features celebrities singing in head-to-toe costumes and face masks, which hide their true identities from other contestants, the panelists, and even the audience.

Essentially, they all look like football mascots singing, but we have no idea who they are until they're eliminated.

The costumes were designed by Marina Toybina, a four-time Emmy Award winner.

The judging panel consists of singer Robin Thicke, TV star Jenny McCarthy, comedian Ken Jeong and singer Nicole Scherzinger.

How does it work?

12 celebrities compete on the show anonymously, all wearing costumes, over 10 episodes.

Each episode, some of the competitors are paired off into face-off competitions, where each will perform a song of their choice.

From each face-off, the panelists and live audience vote. The winner is safe for the week, while the loser is put up for elimination.

At the end of the episode, the losers of the face-offs are then put to the earlier votes of the panelists, to discover who will head home. The eliminated singer then takes off their mask to reveal their real identity.

Hints are also given to each masked singer's identity during the show. The panelists are given time to guess the identity of the singer after the performance, and ask them a single question.

The competitors in the first season had a combined 65 Grammy nominations, 16 multi-Platinum albums, 16 Emmy nominations, 9 Broadway shows, 4 Super Bowl titles, and 4 stars on the Hollywood Walk of Fame.

Who won The Masked Singer season 1?

In season 1, rapper T-Pain was crowned the winner, after wearing a 'Monster' outfit.

Gladys Knight finished second in her 'Bee' costume, followed by Donny Osmond in his 'Peacock' suit.

Also taking part in the series included Rumer Willis, *NSync's Joey Fatone, LaToya Jackson, Ricki Lake, actress Tori Spelling and comedian Tommy Chong.

Will there be a UK version?

Yes!

ITV has won the rights to air a UK version of the show, having beaten Channel 4.

It has yet to be announced when the show will air, or who will host, but we can't wait!