The Masked Singer: Who is Daisy? Clues and theories for the celebrity identity
23 January 2020, 11:50 | Updated: 23 December 2020, 11:08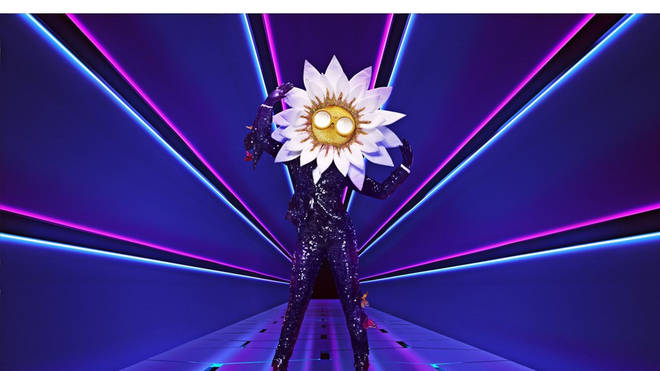 The Masked Singer has taken America by storm, and it's now entertaining UK fans with its amazing twist on the TV talent show format.
Originally a South Korean show, The Masked Singer features celebrities singing in head-to-toe costumes and face masks, which hide their true identities from other contestants, the panelists, and even the audience.
Essentially, they all look like football mascots singing, but we have no idea who they are until they're eliminated.
As each episode passes, we'll look at the theories and clues behind each mask, including:
Who is Daisy?

Songs:

Week 1: Cant Feel My Face – The Weeknd

Week 2: I Can't Make You Love Me – Bonnie Raitt

Clues:

- May be American

- Her real name is "based upon the seeds [she] grew from"

- Plans to stay in the UK for a 'long time'

- Has a 'bright' personality

- Likes to relax by 'fishing'

Guesses from fans and judges included Lindsay Lohan, Ashley Roberts, Kelis and Ayda Field.

Picture: Getty

Several Twitter users believe Kelis is the fishing fan behind the mask, after finding an old interview from 2010 where she said she uses the hobby to relax.

As for the 'seeds she grew from' clue, fans reckon it stems from her parents' names – Kenneth and Eveliss – which merged together form her name.

Who are the other contestants?

The full list of Masked Singers are:

- Butterfly (revealed as Patsy Palmer in episode 1)

- Pharaoh (revealed as Alan Johnson in episode 2)

- Chameleon (revealed as Justin Hawkins in episode 3)

- Tree (revealed as Terry Sheringham in episode 4)

- Octopus

- Fox

- Duck

- Hedgehog

- Unicorn

- Monster

- Daisy

What is The Masked Singer?

12 celebrities compete on the show anonymously, all wearing costumes, over 10 episodes.

Each episode, some of the competitors are paired off into face-off competitions, where each will perform a song of their choice.

From each face-off, the panelists and live audience vote. The winner is safe for the week, while the loser is put up for elimination.

At the end of the episode, the losers of the face-offs are then put to the earlier votes of the panelists, to discover who will head home. The eliminated singer then takes off their mask to reveal their real identity.

Hints are also given to each masked singer's identity during the show. The panelists are given time to guess the identity of the singer after the performance, and ask them a single question.

In the US, the likes of Donny Osmond, Seal, Gladys Knight, Patti LaBelle, and LaToya Jackson have taken part.

Who will appear in the UK version and when does it start?

Former I'm a Celebrity star Joel Dommett will host the UK version, which launches on ITV on Saturday, January 4 at 7pm. The second episode airs on Sunday, January 5 at 8pm.

The four judges will be: Jonathan Ross, Rita Ora, Davina McCall, and Ken Jeong from the US version.