Hollywood stars cover John Lennon's 'Imagine' while quarantined and... it was a nice thought at least
19 March 2020, 13:54 | Updated: 19 March 2020, 14:29
Wonder Woman actress Gal Gadot led a star-studded rendition of John Lennon's 'Imagine' with fellow Hollywood stars while self-isolating.
In a video posted to Instagram, Gal began singing 'Imagine' as other stars including Will Ferrell, Jamie Dornan and Natalie Portman joined in.
Revealing she has been in self-isolation for six days due to coronavirus, Gal gathered a number of celebrities for the rendition.
Click here for the latest coronavirus advice from the NHS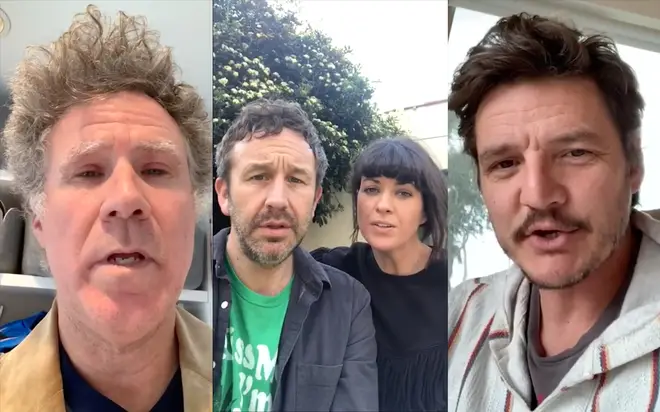 Other stars singing the 1971 hit included Zoe Kravitz, Chris O'Dowd, Sia, Pedro Pascal, Eddie Benjamin, Leslie Odom Jr, Lynda Carter, Ashley Benson, Norah Jones, Jimmy Fallon, Cara Delevingne, Kaia Gerber, Labrinth, Annie Mumolo and Maya Rudolph.
Gal captioned the video: "We are in this together, we will get through it together.
"Let's imagine together. Sing with us. All love to you, from me and my dear friends."