When John Travolta and Olivia Newton-John recreated iconic Grease scene 41 years later
16 December 2019, 11:52 | Updated: 9 August 2022, 10:47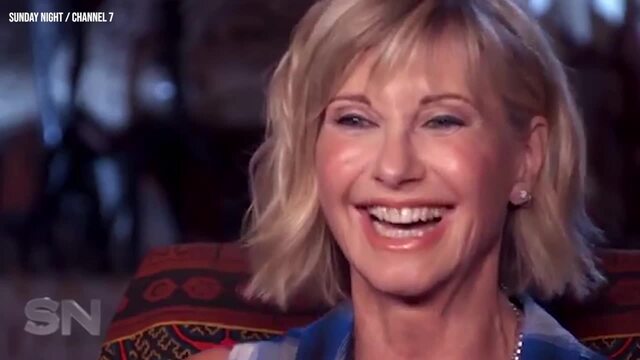 Olivia Newton-John talks about living with cancer
Grease legends John Travolta and Olivia Newton-John delighted fans by donning their famous Rydell High outfits for the time in four decades
The longtime friends - who played Danny and Sandy in the 1978 musical - were photographed dressing up as their characters at a singalong event in Florida in 2019.
Sharing a photo on Instagram, Olivia wrote at the time: "First time in costume since we made the movie! So excited!!"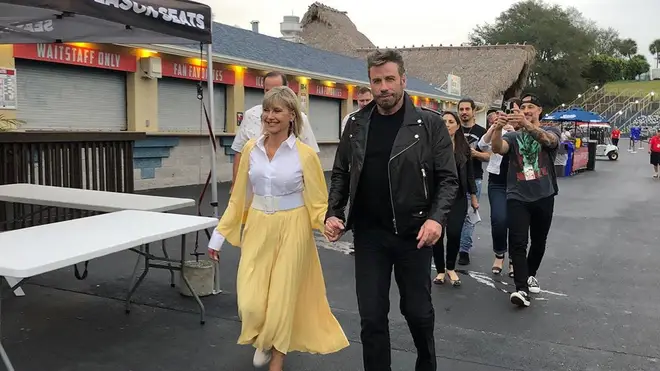 Olivia, 71, and John, 65, took part in a Meet N Grease event at the Coral Sky Amphitheater in West Palm Beach.
The duo worked together on several occasions since the film's release in 1978. They later starred together in the 1983 rom-com Two Of A Kind, and also made an appearance in Michael Jackson's music video for 'Liberian Girl' in 1987.
They also reunited for a joint Christmas album for charity in 2012 titled This Christmas, as well as a music video for the song 'I Think You Might Like It'.
Olivia Newton-John died, aged 73, on August 8, 2022 with her beloved co-star John Travolta lead tribute to the Grease star.