Keren Woodward facts: Bananarama singer's age, partner, son and more revealed
30 October 2020, 15:45 | Updated: 8 February 2022, 17:25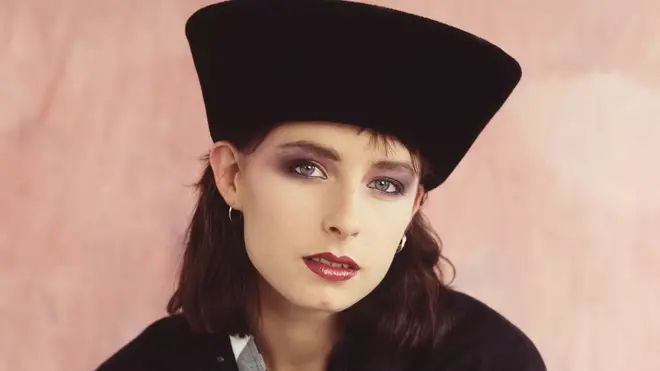 Keren Woodward was one of the biggest popstars of the 1980s as part of trio Bananarama.
Alongside Sara Dallin and Siobhan Fahey, Keren scored many classic hits including 'Cruel Summer', 'Venus' and 'Really Saying Something'.
Still performing with Sara today nearly 40 years on, Bananarama are one of the greatest female groups ever. Here's all the big facts you need to know about Keren:
When did Bananarama form?

Bananarama (Siobhan, Sara and Keren). Picture: Getty

Bananarama formed in London in September 1979, when childhood friends Sara Dallin and Keren Woodward moved from Bristol and met Siobhan Fahey.

Dallin and Fahey had studied journalism at the London College of Fashion, and Woodward was working at the BBC in Portland Place.

Dallin and Woodward lived at the YWCA at the time, and were about to be made homeless until Paul Cook, who they had become friends with after meeting at a club, offered them a place to stay above the former Sex Pistols rehearsal room in Charing Cross.

They took their name from the Roxy Music song 'Pyjamarama'.

Virtual Coffee Break with Bananarama: Full interview!

How old is Keren Woodward?

Keren Woodward was born in Bristol on April 2, 1961. She celebrated her 59th birthday in 2020.

Keren is a classically-trained pianist, and sang in choirs and performed in amateur dramatics alongside Sara Dallin before forming Bananarama.

Is Keren Woodward married and does she have any children?

In 1986, Keren had a son named Tom (above) with model David Scott-Evans.

In 1990, she began dating Wham! singer Andrew Ridgeley. The couple lived with her son in a 15th-century converted barn in Wadebridge in North Cornwall.

They were reported to have ended their relationship in November 2017, and were later said to have reunited in December 2019. However, speaking in 2020, Keren stated that they had actually broken up seven as early as 2013.

Keren and Andrew Ridgeley in 2019. Picture: Getty

"No! We split seven years ago," she told the Daily Mail. "That is absolutely ludicrous. Just because two people happen to have been in 80s pop groups?"

When asked if they were still friends, she said: "Kind of. We get on. But I haven't seen him for a couple of months. He spends most of his time in London."