Kylie Minogue breaks down in tears during emotional Glastonbury performance
26 June 2020, 16:07 | Updated: 26 June 2020, 16:11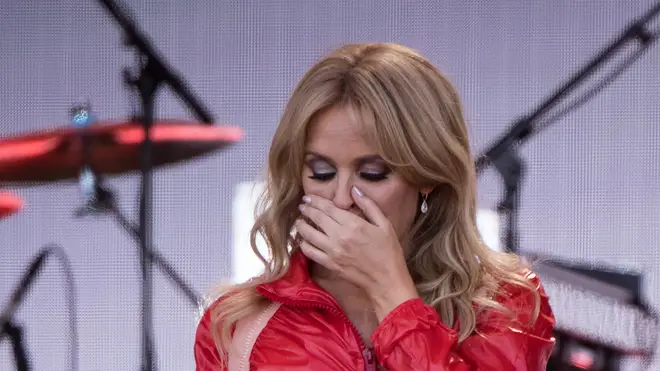 The pop legend finally played at Glastonbury, 14 years after her set was cancelled due to her cancer diagnosis in 2005.
Kylie Minogue held back tears when she performed on the iconic Pyramid Stage on June 30, 2019.
"In 2005 I was meant to be here," she told the crowd on the night. "Circumstances meant that I did not make it."
With the audience chanting her name, she emotionally said: "I wished things were different - but life is what it is. We're all here in this moment."
Kylie sang classics including 'Should Be So Lucky', 'Especially For You' and 'Kids', and she also surprised fans with a couple of special guest appearances.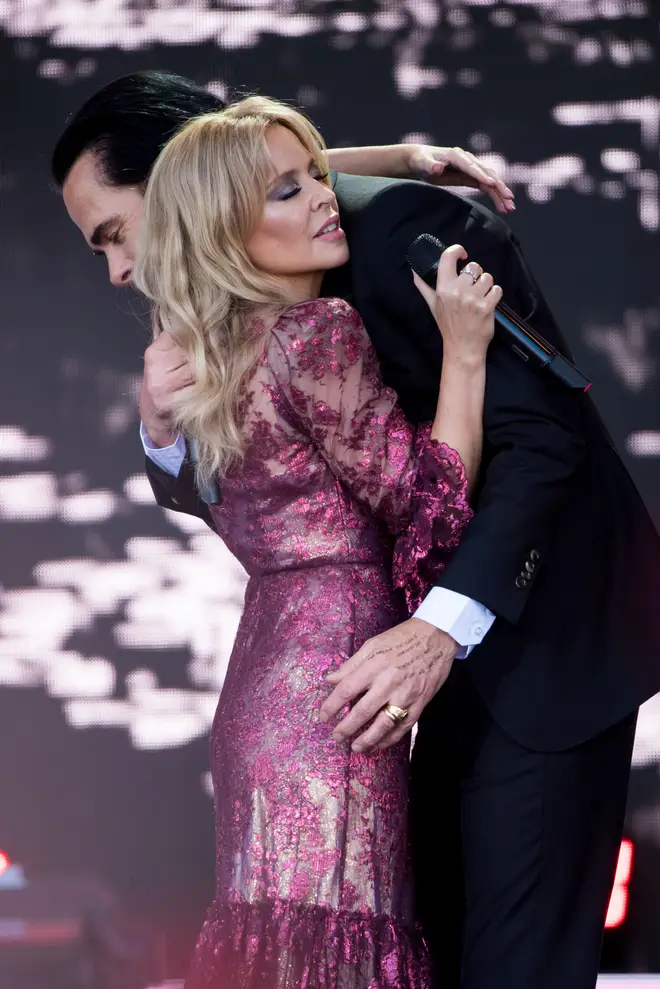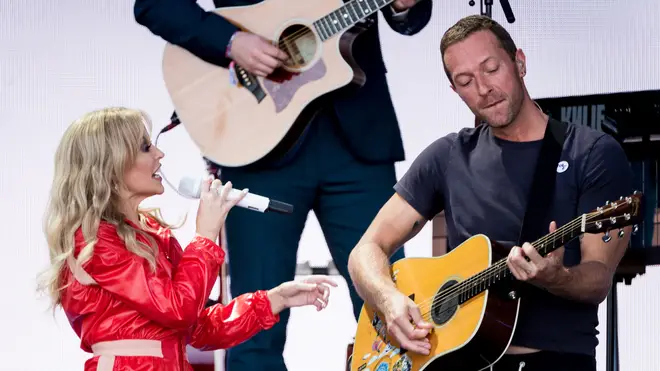 Coldplay's Chris Martin came on for a burst of 'Can't Get You Out Of My Head', while Nick Cave joined her for their underrated duet 'Where the Wild Roses Grow'.
She also paid tribute to Glastonbury icon David Bowie, by performing a mashup of her hit 'Slow' with Bowie's 'Fashion'.
What was Kylie Minogue's Glastonbury setlist?
Love At First Sight
I Should Be So Lucky
On A Night Like This
Je Ne Sais Pas Pourqois
Hand On Your Heart
Where The Wild Roses Grow
Slow / Fashion
Confide In Me
Kids
Can't Get You Out Of My Head
Especially For You
Shocked
Step Back In Time
Better The Devil You Know
Loco-Motion
All The Lovers
Dancing
Spinning Around