Kylie Minogue facts: Legendary singer's age, partner, songs and height revealed
31 December 2021, 12:00 | Updated: 19 January 2022, 16:48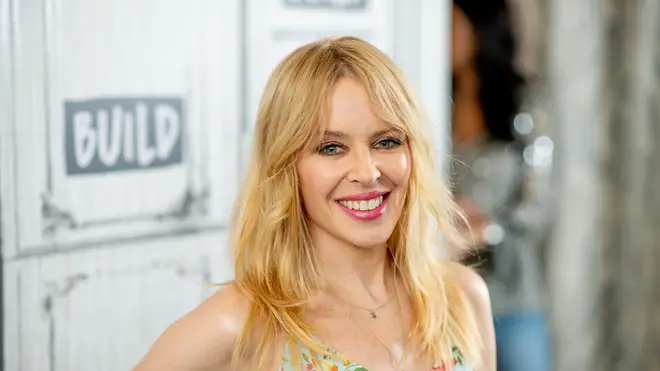 Kylie Minogue is undoubtedly one of the greatest popstars of her generation.
From her Stock Aitken Waterman days after Neighbours to her early noughties hotpants pomp, Kylie has had more comebacks and catchy tunes to rival Madonna and beyond.
In 2019, she performed at Glastonbury, 14 years after she was first meant to do so but had to cancel due to her first cancer diagnosis.
"I would have been one of the only female solo artists in the festival's history to headline," she told the Mirror ahead of her performance.
"I really thought I missed my ­opportunity and, as the years went by, I said to myself, 'Well this just isn't going to happen'."
After being given the all-clear from cancer, she always hoped Glastonbury would come calling again, and admitted she was "floored" when the call finally came, allowing her to follow the likes of Bee Gee Barry Gibb and Dame Shirley Bassey by playing the famous Legends slot.
"Will there be tears? Absolutely. Let's just say I will be wearing ­waterproof mascara."
Here are all the important Kylie facts every fan should know:
Who is Kylie Minogue?

Kylie in 2018. Picture: Getty

If you somehow didn't know, Kylie Minogue is an Australian-British singer and actress.

She became famous thanks to starring in the Australian soap Neighbours, playing tomboy mechanic Charlene Robinson.

Her character married Scott Robinson (Jason Donovan) in an episode viewed by nearly 20 million people in the UK at the time, and soon launched a pop career.

She has been recognised as the "Princess of Pop", and is the highest-selling Australian artist of all time.

Kylie Minogue age: How old is she and where did she grow up?

Kylie was born to parents Ronald Charles Minogue and Carol Ann Jones in Melbourne, Australia, on May 28, 1968. She celebrated her 53rd birthday in 2021.

Her father is Australian, and has Irish ancestry, while her mother came from Maesteg, Wales.

Ron worked as an accountant when Kylie was born, while Carol worked as a professional dancer. Her younger brother Brendan, is a news cameraman in Australia, while her younger sister Dannii Minogue is also a singer and TV star.

Kylie Minogue songs: What are her biggest hits?

Robbie Williams and Kylie Minogue - Kids

Kylie has scored many hits during her 30+ year career, including:

- I Should Be So Lucky

- Especially for You (with Jason Donovan)

- Better the Devil You Know

- Confide in Me

- Put Yourself In My Place

- Spinning Around

- Kids (with Robbie Williams)

- Can't Get You Out of My Head

- Love At First Sight

- Slow

- Wow

- All the Lovers

Who is Kylie Minogue's boyfriend?

Kylie and Paul in 2018. Picture: Getty

Kylie is dating Paul Solomons, who has been the creative director of GQ magazine.

He met Kylie in February 2018 via mutual friends, and partied celebrated her 50th birthday with the popstar.

Kylie has previously dated the likes of Olivier Martinez, Andrés Velencoso, Joshua Sasse, Jason Donovan and Michael Hutchence in the past.

Kylie was engaged to Joshua after just six months, but they split in 2017.

Kylie Minogue height: How tall is she?

Kylie stands at a petite 5ft 0 (152.4 cm).