Kylie Minogue reveals surprising favourite duet partner across incredible 35-year career
26 September 2023, 14:57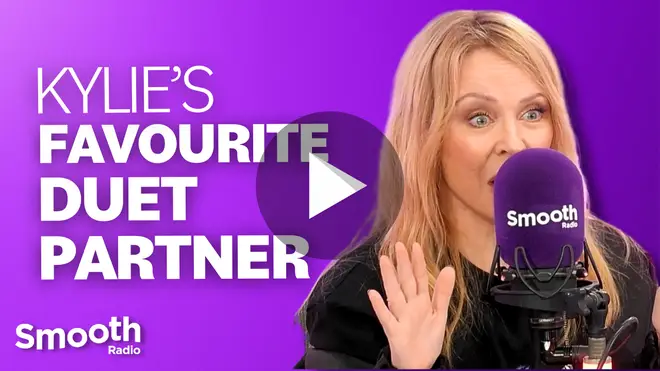 Kylie Minogue has performed with many iconic artists throughout her career.
Since her debut as a singer in 1988, Kylie has performed with everyone from Jason Donovan, Robbie Williams, Nick Cave, Pet Shop Boys and even her sister Dannii.
But Kylie has revealed that there was one person who trumped them all: Kermit the Frog.
Kylie famously sang 'Especially For You' with Kermit at her Audience With special back in 2001 at the Royal Albert Hall, an event she is going to repeat in December this year.
Speaking exclusively to Smooth Radio's Jenni Falconer, Kylie opened up about the special performance while looking ahead to returning to the iconic venue. She also spoke about her new album Tension, her upcoming Las Vegas residency and more.
"Someone asked me the other day, who's your favourite duet partner? I should have said Kermit!" Kylie said.
"I was crying when I met Kermit, I cried. It's like you've just met this character from your childhood. That was a great moment.
"I'm super excited to do it again at the Royal Albert Hall, which is a venue I just adore. So, yeah, that will be December.
Kylie Minogue feat Kermit the Frog - Especially For You (Live An Audience With Kylie 2001)
"Everywhere you look, it's gorgeous. Some limitations with where the staging is and with that amazing the organ that's there with all the pipes and stuff, but I just feel like when you walk into that venue, it's just so steeped in history and a luxury and it looks great, it sounds great. So I'd be excited to do an audience with anyway, but at the Royal Albert Hall, I think it's going to be incredible."
Kylie also spoke about her long-awaited return to Neighbours last year alongside Jason Donovan, saying: "it was an odd one for sure, because I don't think any of us expected it. But the emotion that it brought up for everyone that Neighbours was ending, which it really was ending. So we agreed to do that.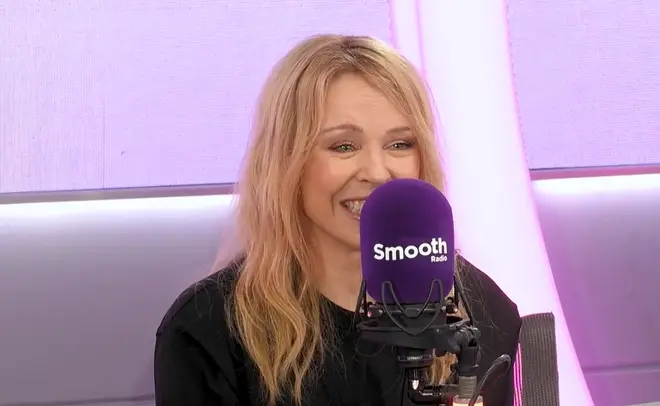 "But my takeaway from doing that very, very super brief cameo was driving myself to, 'Ramsay Street', which I haven't been out there since decades, and thinking it looks more or less the same. And so I pulled into the ... cul de sac, drove to the end and had to just circle at the end and come up and park behind the hair and makeup trailers.
"And that was the moment for me. I thought, this is very different to 19-year-old me in my Datson learning paper, learning my lines, driving to work at kind of 6am. It was a really lovely moment, actually.
"And then Jason was there and the director for that episode was a director who worked with us back in the day. And he directed 'I Should be so Lucky'. 'Got to be Certain'. So it was weirdly emotional. It's like we're in this other state."
When speaking about if there were any fashion or style choices from her past that she regretted, Kylie added: "You have no idea! I might look back at this moment and go, 'what were you thinking?' But, yeah, I would try and run away from that stuff at a certain point.
Kylie Minogue - Tension (Official Video)
"And then at another certain point, I just went, you know what? I just got to own it all, embrace it all. And I think it's part of why I have this really unique relationship with a lot of fans and people who maybe aren't even necessarily fans, but I've just been here for a lot of people's lives and that they've seen me grow from a young adult into all the different stages and challenges and highs and lows that life brings.
"Amongst all of that, yes, is some highly regrettable fashion choices. But that's okay."
Kylie Minogue's new album Tension is out now.