Kylie Minogue announces Las Vegas residency: Dates, tickets and venue revealed
8 August 2023, 16:32
Kylie Minogue is pure Australian pop royalty.
Now the 'Princess of Pop' will be joining her fellow queens of pop music Cher, Adele, Celine Dion, and Katy Perry after confirming her very first Las Vegas residency.
Kylie released arguably the most infectious song of the summer in 'Padam Padam', her biggest hit in over a decade, and is using her comeback track as a springboard for a lucrative run of shows.
Her sixteenth studio album Tension is set for release on 22nd September 2023, and her Vegas residency will provide the perfect platform to promote her new material.
Of course, she'll be playing her long list of classic pop anthems throughout her run of dates in Sin City, in what will no doubt be a glitzy, glamorous affair.
After teasing it all week, Kylie finally took to her social media channels to announce her Las Vegas residency. Here's all you need to know:
What did Kylie Minogue say about her Las Vegas residency?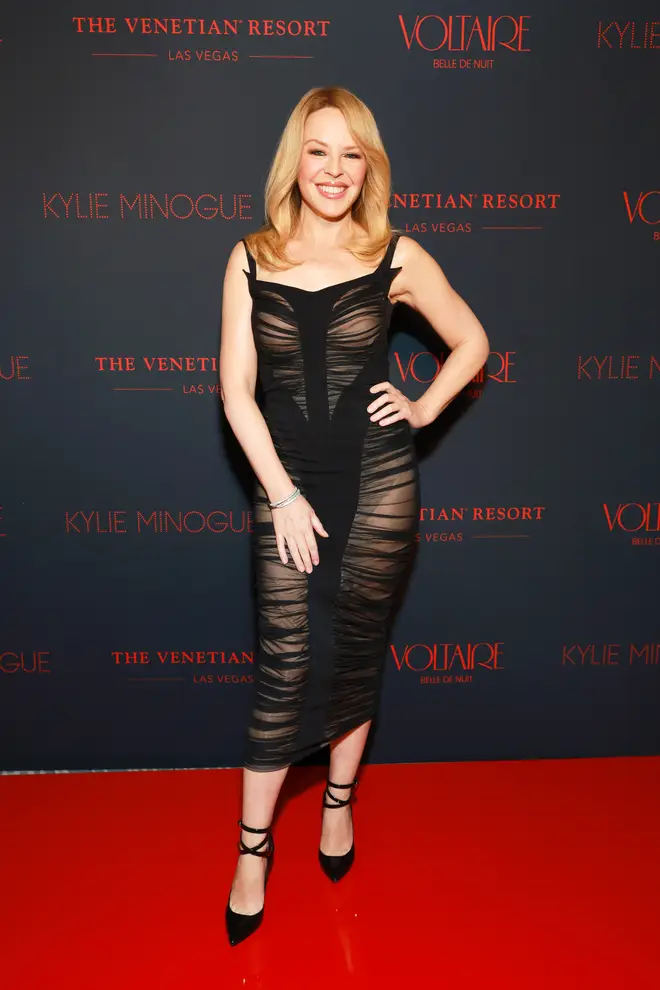 In a news conference in Los Angeles, Kylie said: "I've performed a couple of times at Vegas, but as part of a tour, and particularly when I did the 'Showgirl' tour in 2004 – at that time we said, 'oh, this feels like a Vegas show'".
"My team at the time kept saying, 'Why isn't this in Vegas? We've got to do it at some point'," she added, saying she's "earned the right" to enjoy her stint in Sin City.
Talking about what to expect from her shows, Kylie revealed: "I want it to be the kind of essence of what a Kylie show has become, enough glamour and abandon."
"I've got some versions of songs that have not been heard, like reinterpretations of songs, which is exciting."
"Live bed dances, amazing costumes. That's the base and then we'll see what surprises we can come up with."
When will Kylie's residency take place?
Kylie's Las Vegas residency has been confirmed to begin on 3rd November 2023 and continue until 27th January 2024.
See the current list of dates of shows below:
- November 3rd, 2023
- November 4th, 2023
- November 10th, 2023
- November 11th, 2023
- December 8th, 2023
- December 9th, 2023
- January 19th, 2024
- January 20th, 2024
- January 26th, 2024
- January 27th, 2024
The 'Can't Get You Out Of My Head' singer has confirmed ten dates in total so far, though there's potential for more shows to be added if her residency is a resounding success.
Where will Kylie Minogue's Las Vegas residency be held?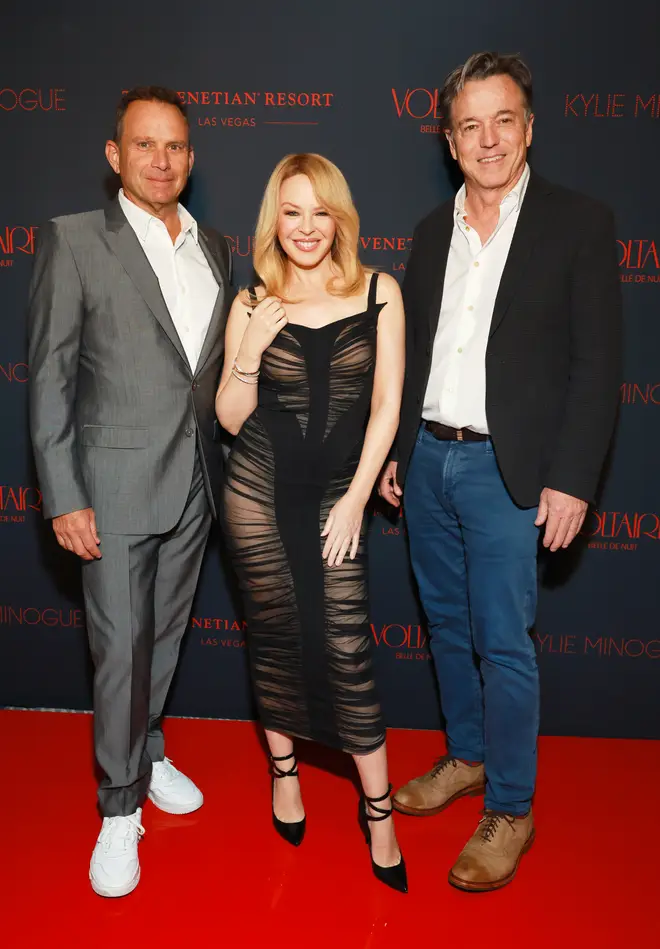 Kylie's residency will be held at the new 1000-capacity venue Voltaire at The Venetian Resort.
"The spirit of Voltaire is one of pure, authentic fun. It's one I resonate with as a pop artist," Kylie said during the event which announced her residency on 27th July 2023.
She referred to her upcoming sixteenth studio album Tension as being "all about the space where the intimate and universal come together – and Voltaire represents just that."
Her stateside residency is indicative of the renewed success Kylie's found after how well-received 'Padam Padam' has been in the US.
"It feels good, 'cuz as we know it's not my main market," Minogue said about the love she's got from American fans.
"But I would love it if it was to become one of them. I think 'Padam' has really given me a chance to reach everyone."
How much will she be earning from her Las Vegas shows?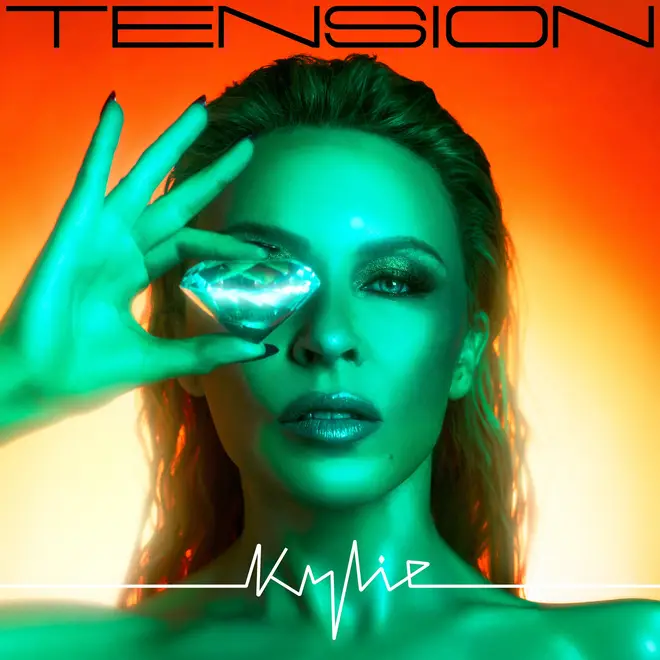 Details of quite how lucrative Kylie Minogue's Las Vegas residency as Voltaire will be have yet to be announced.
Going by the amount her fellow pop divas have been during their Vegas stints however, and depending on how many shows she confirms, she could earn some serious wedge.
Celine Dion's 'A New Day...' residency at The Colosseum at Caesar's Palace netted the 'My Heart Will Go On' singer approximately $565 between 2003 and 2007.
Likewise, Britney Spears' 'Piece Of Me' shows between 2013 and 2017 at Zappos Theater earned the pop star around $201million.
When do tickets go on sale for Kylie's residency?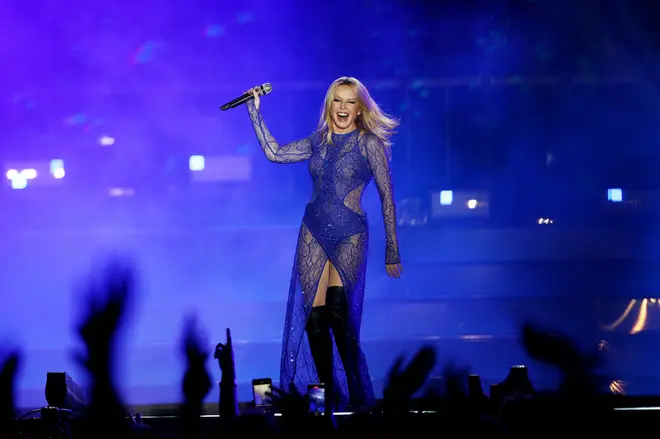 Tickets for Kylie Minogue's Las Vegas residency at the Voltaire venue in The Venetian Resort will go on sale on 9th August 2023.
To purchase your tickets, head directly to the Voltaire website.