Kylie Minogue to digitally appear in new Stock Aitken Waterman musical I Should Be So Lucky
18 July 2023, 13:07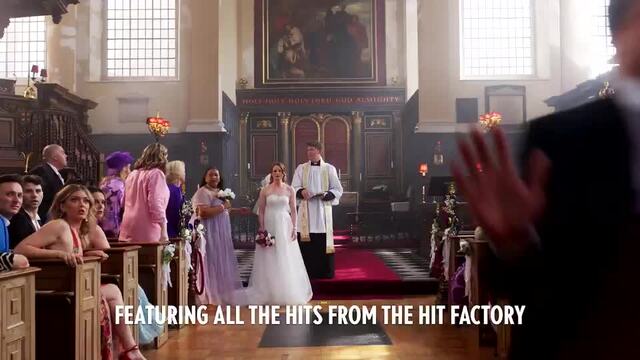 I Should Be So Lucky- The Stock Aitken Waterman Musical trailer
Featuring 25 Hit Factory classics including 10 number one singles, this new musical defines an era.
Full casting has been announced for a new jukebox musical based on the works of Stock, Aitken and Waterman.
Known as The Hit Factory, the partnership of Mike Stock, Matt Aitken and Pete Waterman dominated the 1980s with a string of chart hits and number one singles.
I Should Be So Lucky: The Stock Aitken Waterman Musical stitches together 25 of these hits – including ten chart toppers – into a narrative told by a packed cast of talent.
While she won't be in the actual cast, SAW icon Kylie Minogue will "digitally appear throughout the show as a specially created character unique to the musical".
Kylie said: "I'm thrilled to announce that I will be joining Stock Aitken Waterman in presenting the new musical, I Should Be So Lucky!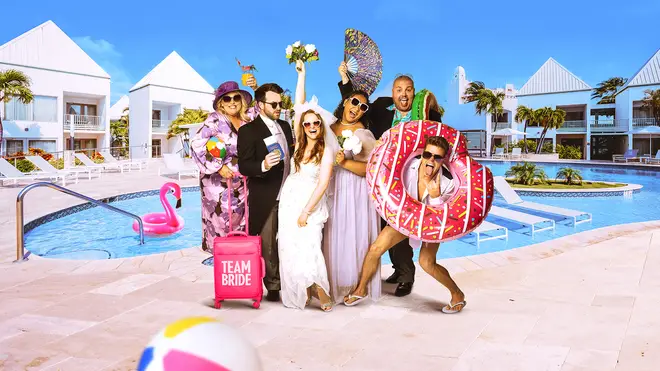 "It is the music that inspired a generation (plus my first five albums!) so to have all the SAW hits in this original story will make for a compelling, funny and heartfelt show.
"Let's enjoy the magic all over again!"
Stock, Aitken and Waterman added: "Stock Aitken Waterman are thrilled to be part of this wonderful new adventure.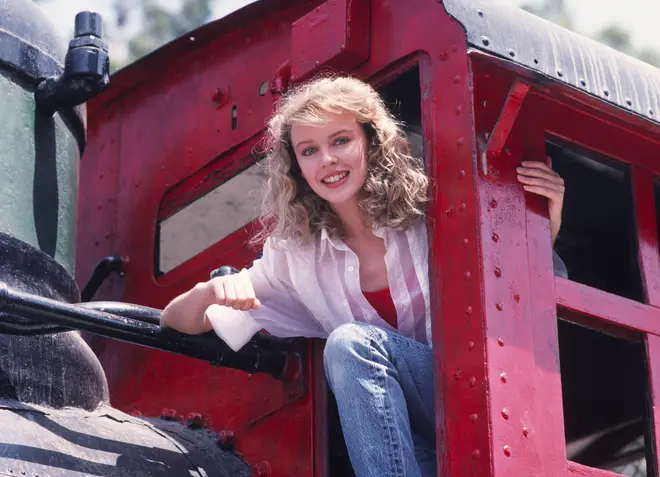 "To see our songs take on a new life in the world of musical theatre and working on a collaboration with Debbie Isitt and her talented team is so exciting and very special."
I Should Be So Lucky tells the story of young couple Ella and Nathan who are poised to wed, when things suddenly don't go to plan.
The world premiere takes place at the Manchester Opera House on Thursday, November 2, 2023 and is followed by a nationwide tour. Tickets are available now.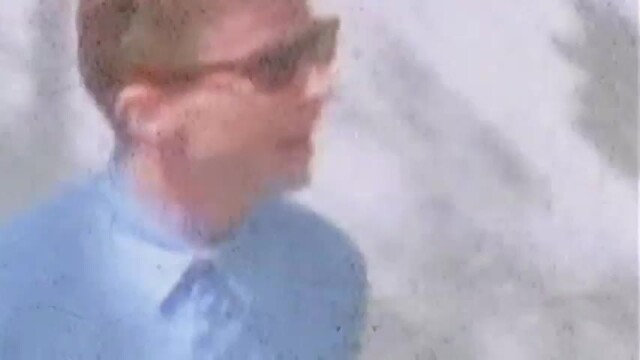 The Hit Factory - The Stock Aitken and Waterman Story trailer
The main cast features Kayla Carter as Bonnie, Jamie Chapman as Spencer, Jemma Churchill as Ivy, Matthew Croke as Nadeem, Jessica Daley as Britney, Gary Davis as Big Mike, Melissa Jacques as Shelley, Scott Paige as Michael, Billy Roberts as Nathan, Giovanni Spanò as Ash, Lucie-Mae Sumner as Ella and Anna Unwin as Olivia.
The on-stage talent is rounded out by Tegan Bannister, Ralph Bogard, Elliot Broadfoot, Emma Crossley, Kade Ferraiolo, Sydney Isitt-Ager, Joe Kelly, Aidan Nightingale, James Willoughby Moore, Lauren Woolf and Louie Wood.
Kylie Minogue - I Should Be So Lucky - Official Video
The full show dates are as follows
Thursday 2 – Saturday 25 November 2023: Manchester Opera House
Monday 27 November – Saturday 2 December 2023: Wales Millennium Centre, Cardiff
Monday 4 – Saturday 9 December 2023: Plymouth Theatre Royal
Tuesday 12 – Saturday 30 December 2023: Leeds Grand Theatre & Opera House
Monday 8 – Saturday 13 January 2024: Orchard Theatre, Dartford
Tuesday 16 – Saturday 20 January 2024: Sheffield Lyceum
Tuesday 23 – Saturday 27 January 2024: Mayflower Theatre, Southampton
Monday 29 January – Saturday 3 February 2024: New Wimbledon Theatre
Monday 5 – Saturday 10 February 2024: New Oxford Theatre
Monday 12 – Saturday 17 February 2024: King's Theatre, Glasgow
Monday 19 – Saturday 24 February 2024: Hull New Theatre
Tuesday 5 – Saturday 9 March 2024: Milton Keynes Theatre
Monday 11 – Saturday 16 March 2024: Cliffs Pavillion, Southend
Monday 18 – Saturday 23 March 2024: New Victoria Theatre, Woking
Monday 25 – Saturday 30 March 2024: Churchill Theatre, Bromley
Monday 1 – Saturday 6 April 2024: The Alexandra, Birmingham
Tuesday 9 – Saturday 13 April 2024: Bristol Hippodrome
Monday 15 – Saturday 20 April 2024: Liverpool Empire
Monday 22 – Saturday 27 April 2024: Sunderland Empire
Tuesday 30 April – Saturday 4 May 2024: His Majesty's Theatre, Aberdeen