Katy Perry facts: Singer's age, real name, husband, children, net worth, and career revealed
5 May 2023, 14:45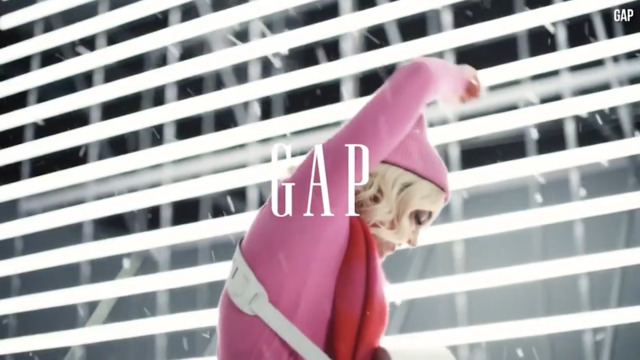 Katy Perry covers The Beatles in Gap holiday promo
From Kissing a Girl (and liking it) to the Super Bowl and beyond.
Katy Perry is one of the biggest stars of the last 15 years.
She's also been an ever-present in the showbiz columns, as well as juggling her day job with duties as a UNICEF Goodwill Ambassador and LGBT activist.
But how much do you know about Katy Perry and her stunning career to date?
Do you know her real name, where she was born, or which character she played in The Smurfs movies?
Read on for all the fast facts.
How old is Katy Perry and where is she from?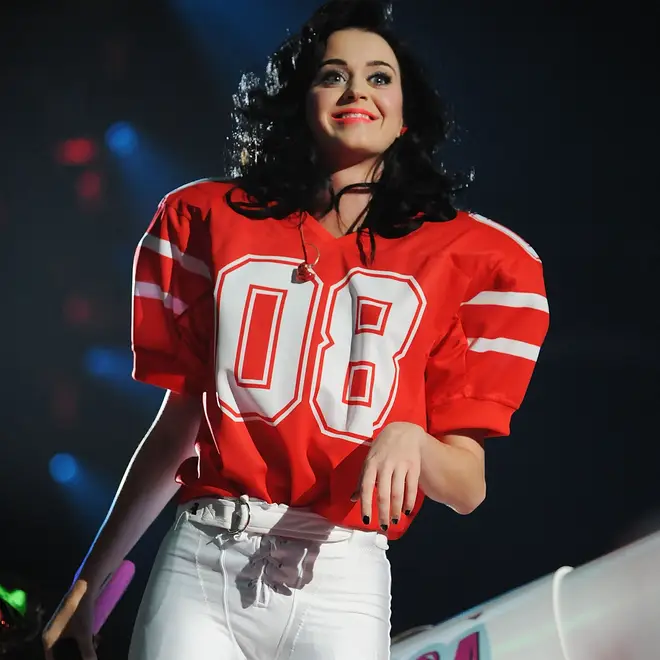 Katy Perry was born on October 25, 1984, in Santa Barbara, California, to Pentecostal pastors Mary Christine (née Perry) and Maurice Keith Hudson. She celebrated her 38th birthday in 2022.
Her parents moved across the country when she was a pre-teen, eventually returning to Santa Barbara where she attended Santa Barbara Christian School.
She would eventually move to Los Angeles just before her career took off.
What is Katy Perry's real name?
Katy Perry - I Kissed A Girl (Official)
Katy Perry was born Katheryn Elizabeth Hudson and actually released her debut album under the name Katy Hudson (more on that later).
She borrowed her mum's maiden name for her stage name when she jumpstarted her life in the music business.
How many times has Katy Perry been married, and how many children does she have?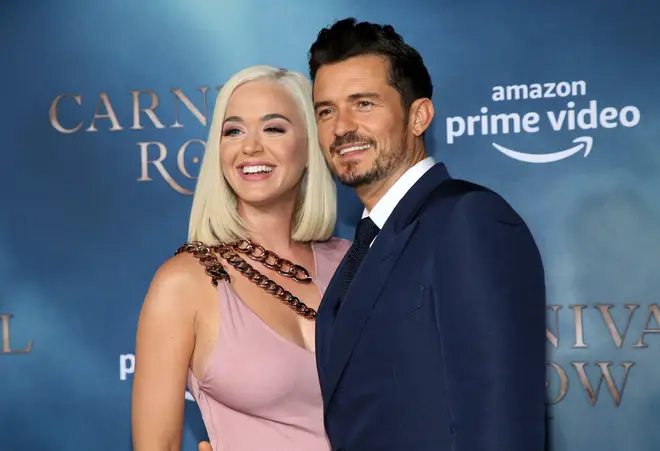 In one of the quirkiest celebrity relationships we an remember, Katy Perry married comedian-turned-actor/turned-activist/turned-conspiracy-theorist Russell Brand in 2010 in a Hindu ceremony near the Ranthambhore tiger sanctuary in Rajasthan They divorced in 2012.
She has been dating actor Orlando Bloom since 2016, and they've been engaged since February 2019.
In August 2020, Perry and Bloom announced the birth of their first child - a daughter named Daisy Dove Bloom.
What is Katy Perry's net worth?
Katy Perry - Teenage Dream (Official Music Video)
With over a decade at the top of the pop world and five top ten albums under her belt, Katy Perry has shifted a lot of records.
She also followed up a run of major international arena tours with her absolutely massive Las Vegas Play Residency.
That two-year run is estimated to have raked in over $40 million alone, and that will have contributed to her estimated net worth of $330 million.
How did Katy Perry get into music?
When 'I Kissed A Girl' shot to number one in the UK and US in 2008 soon after the quirky and controversial Ur So Gay EP, it seemed as though Katy Perry was an instant hit.
But as is so often in the pop world, her apparent overnight success was a long time coming.
She followed in her sister Angela's footsteps and had singing lessons when she was nine years old, and sang in her parents' church until she was 17.
Katy also started playing guitar and publicly performing her own songs when she was 13, and after picking up some early qualifications left Dos Pueblos High School to have a career in music.
After training in Nashville, she released the Christian rock album Katy Hudson in 2001 when she was just 16. It wasn't a hit.
Katy Perry - E.T. ft. Kanye West (Official Music Video)
The following year she moved to LA and shifted from gospel to secular pop, bouncing around record labels.
A planned album for Island Def Jam affiliate Java was shelved in 2005. The following year a Columbia records album Fingerprints was also dropped.
Perry kept some of those songs, while 'I Do Not Hook Up' and 'Long Shot' ended up with Kelly Clarkson and 'Rock God' went to Selena Gomez & the Scene.
Around the same time, she recorded a bunch of songs with The Matrix production team, which also disappeared for a few years before eventually being released in 2009.
By that point, Katy Perry had signed to Capitol Records in 2007, and soon released the Ur So Gay EP, the 'I Kissed A Girl Single' and One of the Boys album, and finally, was a superstar.
What are Katy Perry's biggest songs?
Katy Perry - Firework (Official Music Video)
After her flop album Katy Hudson in 2001, Katy Perry broke through with her One of the Boys album in 2008, following it up with the US NINE TIMES platinum Teenage Dream in 2019 and five-times platinum Prism in 2013.
Katy Perry's biggest songs include:
I Kissed A Girl
Hot n Cold
California Gurls (featuring Snoop Dogg)
Teenage Dream
Firework
ET (featuring Kanye West)
Last Friday Night (TGIF)
The One That Got Away
Part of Me
Wide Awake
Roar
Dark Horse (featuring Juicy J)
Rise
Chained to the Rhythm (featuring Skip Marley)
Never Really Over
What films has Katy Perry been in?
As well as appearing as herself in various concert movies and documentaries, including of course Katy Perry: Making of the Pepsi Super Bowl Halftime Show in 2015, Katy Perry has also appeared in proper films.
She had a cameo as herself in comedy sequel Zoolander 2 in 2016, having previously voiced Smurfette in 2011's The Smurfs and 2013 follow-up The Smurfs 2.