Celine Dion facts: Singer's age, net worth, boyfriend and children revealed
13 April 2023, 15:25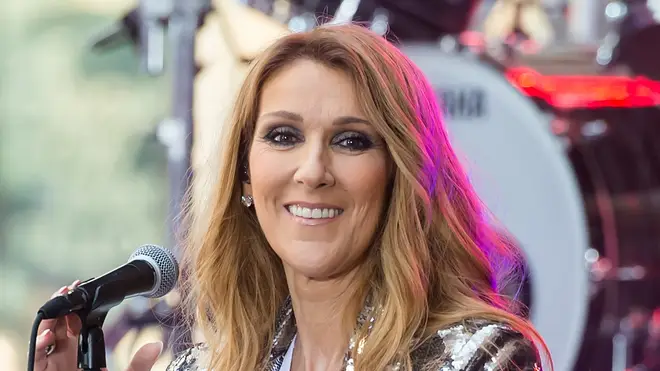 Known to be one of the best singers in the world, we bring you all the facts you need to know about Celine Dion.
The Canadian singer is known for her powerful vocals, and is the best-selling Canadian recording artist, and best-selling French-language artist of all time.
Celine first emerged as a teen star in her home country, and won international fame by winning the 1988 Eurovision Song Contest, where she represented Switzerland.
She soon signed with Epic Records in the United States, and by 1993 she had become a worldwide star.
With record sales of over 200 million, she is regarded as one of pop music's most influential and successful singers. Celine has also won five Grammy Awards, and is referred to as the 'Priestess of Pop'.
How old is Celine Dion and where is she from?

Celine Marie Claudette Dion was born on March 30, 1968, in Quebec, Canada. She celebrated her 54th birthday in 2022.

The youngest of 14 children, Celine joined her parents Adhemar and Therese Dion on the road when she was a baby.

They formed a singing group called Dion's Family and toured Canada with the children and would later open a piano bar where Celine impressed customers with her singing voice when she was just at 5-years-old.

Does Celine Dion have a partner and children?

The 79th Annual Academy Awards - Arrivals. Picture: Getty

After Celine Dion's husband Rene Angelil died in 2016, Celine has been linked to backing dancer Pepe Munoz.

Celine and Rene were married for 22 years after their wedding in 1994 and until his death and they had three children together.

19-year-old Rene-Charles Angelil and 9-year-old twin boys Eddy Angelil & Nelson Angelil.

In 2020, Celine has been rumoured to be dating 34-year-old Pepe Munoz, but this has yet to be confirmed by the singer.

Celine Dion and Pepe Munoz. Picture: Getty

What is Celine Dion's net worth?

Premiere Of Disney's "Beauty And The Beast" - Arrivals. Picture: Getty

Celine Dion is one of the most successful musicians in history.

Her net worth is a reported $800 million and according to Forbes she earnt $37.5 million in 2019 alone.

An incredible half of her wealth has been earned in Las Vegas alone. Since the 2003 opening of her A New Day show, Celine has earned around $400 million performing 70 shows a year.

Celine has sold 220 million albums during her 30-year career and is also a spokesperson for L'Oreal.

What are Celine Dion's most famous songs?

Arguably one of the most famous songs in musical history, Celine Dion's 'My Heart Will Go On' from the film Titanic, which won the 1998 Oscar for Best Original Song.

The next year at the 1999 Grammy Awards, Celine Dion cleared the boards with 'My Heart Will Go On' winning Record of the Year, Song of the Year, Best Female Pop Vocal Performance and Best Song Written Specifically for a Motion Picture or Television.

Other famous songs by Celine include 'Because You Loved Me', 'The Power Of Love', 'That's The Way It Is', Falling Into You' and 'All By Myself'.

Celine Dion - London. Picture: Getty

Celine has been recognised across the world as one of the greatest singer-songwriters of our time and other awards she has won include seven Billboard Music Awards, six American Music Awards, twenty Juno Awards and forty-five Félix Awards.

What health issues does Celine Dion have?

Celine Dion announces diagnosis with incurable neurological disorder

Celine Dion has been quietly battling Stiff-Person Syndrome after being diagnosed in 2022.

The rare autoimmune neurological disorder affects 'one in a million' people, and is characterised by muscle spasms, often triggered by noise, touch and stress.

Celine said her health had been causing her trouble for an extended period of time.She said: "I've been dealing with problems with my health for a long time, and it's been really difficult for me to face these challenges and to talk about everything that I've been going through.

"I've been dealing with problems with my health for a long time and it's been really difficult for me to face my challenges and to talk about everything that I've been going through.

"While we're still learning about this rare condition, we now know this is what's been causing all the spasms I've been having," she added.

"Unfortunately, these spasms affect every aspect of my daily life sometimes causing difficulties when I walk and not allowing me to use my vocal cords to sing the way I'm used to."It hurts me to tell you that I won't be ready to restart my tour in Europe in February."