Celine Dion's reaction to a fan singing at her is hilarious - video
5 March 2020, 16:13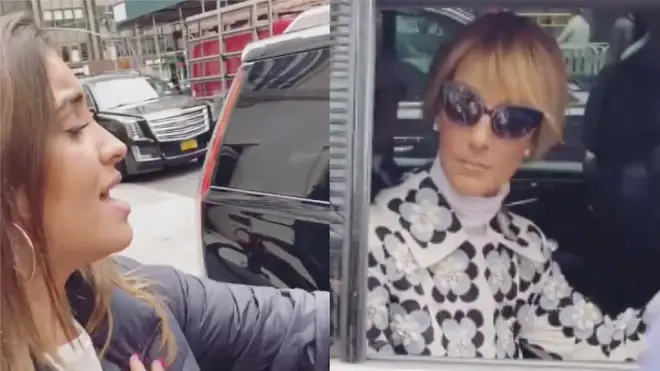 Celine Dion was surprised to say the least when she was stopped by a female fan who wanted to sing for her.
A clip has done the rounds on social media, showing the Canadian superstar with an incredible deadpan expression while wearing sunglasses in a car, while the fan attempts to show Celine how much she loves her.
Celine blankly stares at her for an uncomfortable amount of time, leading to many fans sharing the hilarious clip online.
Thankfully, Celine was actually a big fan of the girl's surprise performance, even if it didn't quite seem it at the time.
In a longer clip, Celine's driver attempts to drive on, before Celine stops him to let the fan finish her singing first.
When she finishes, Celine reaches out and fist bumps the girl, before telling her: "Be blessed, thanks so much for that."
What. A. Woman.
Celine is currently touring her most recent album Courage, and will return to the UK later this year.
She recently thanked fans for their support following the death of his 92-year-old mother.
Last week, she unveiled a brilliant cover version of Chris Isaak's 'Wicked Game', featuring the original singer himself on backing vocals.