Celine Dion and her kids pay emotional tribute to late husband at final Las Vegas show
10 June 2019, 16:49 | Updated: 11 June 2019, 15:19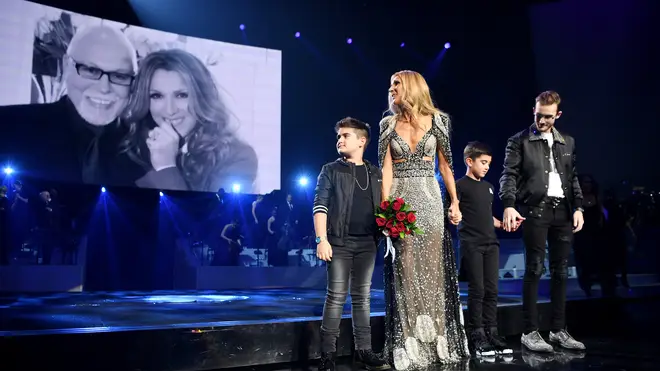 Celine Dion ended her 16-year residency in Las Vegas with a moving tribute to her late husband René Angélil.
The iconic singer was joined by her three children onstage to mark the closure of her 16-year Las Vegas residency at The Colosseum at Caesars Palace on Saturday night (June 8).
During her last performance, the 'My Heart Will Go On' singer held hands with sons René-Charles, 18, Nelson and Eddy, eight, while looking at photos of music producer René, who passed away in January 2016 after battling throat cancer at the age of 73.
The 51-year-old has performed for over 4.5 million fans during her residency, at 1,141 gigs for nearly two decades.
For the final show, she sang plenty of classic hits, as well as her new song 'Flying on My Own' from her upcoming album, Courage, which is out in November.
Speaking about her late husband, Celine has previously said that she thinks of him every day. She said in January: "I've had many great moments in my life. Getting married to the greatest man in this world, knowing he's in peace and he's resting and he's always within me.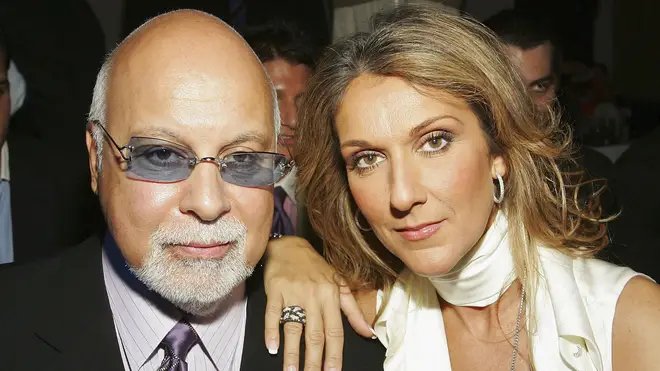 "I see him everyday through the eyes of my children. He gave me so much strength. I think I'm at the best of my life right now. I want to enjoy and embrace every moment of it and really enjoy it. I'm having a second wind. The wind beneath my wings, I'm having a good time."
The singer's residency - Celine At The Colosseum - began in March 2011, and was her second production in Vegas. Her first residency A New Day… opened in March 2003 and ended in December 2007.
Celine will soon perform at this year's British Summer Time festival in London's Hyde Park, with support from Josh Groban and Claire Richards.
Who was Rene Angelil?
Rene was a Canadian musical producer, talent manager and singer.
In 1981, he heard Celine Dion's demo tape (when she aged just 12) when he was considered as a potential producer for her next album. It wasn't long before he became her agent.
He continued working as her manager until June 2014, when he had to stop working due to his battle with cancer.
Celine Dion - The Last Goodbye To René Angélil
The couple began a personal relationship in 1988 when she was 19 years old, and he was 46. They married in, 1994, in a huge wedding ceremony at Montreal's Notre-Dame Basilica, and it was broadcast live on Canadian television.
Their son René-Charles Angélil was born in 2001. Celine suffered a miscarriage in 2009, but then gave birth to twin boys in 2010. They were named Eddy after Eddy Marnay, who produced Celine's first five albums, and Nelson Angélil after Nelson Mandela.
In 1999, he was diagnosed with throat cancer but made a full recovery after treatment. In 2013, he underwent further surgery for throat cancer, and he eventually died on January 14, 2016 of a heart attack.