Celine Dion gives moving message in first video appearance since Stiff Person Syndrome diagnosis
10 March 2023, 13:07 | Updated: 22 March 2023, 20:42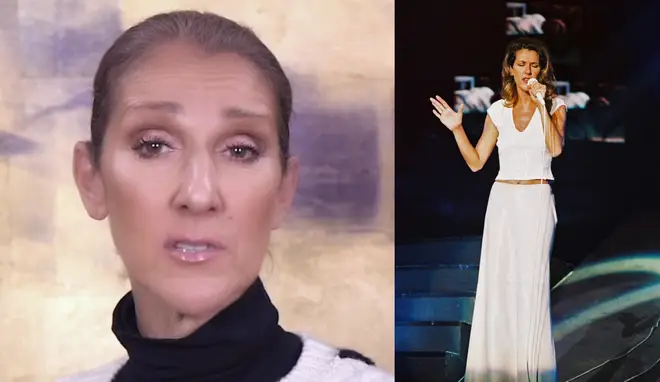 Celine Dion has been quiet on social media since her announcement that she suffers from Stiff Person Syndrome.
Celine Dion took to her Instagram account in December 2022 to give the world a shocking update about her health condition.
The 54-year-old singer announced she was suffering from Stiff Person Syndrome, a rare autoimmune neurological disorder affects 'one in a million' people, and is characterised by muscle spasms, often triggered by noise, touch and stress.
The star has since stayed out of the spotlight, with her Instagram account sharing only old footage and images of the star as she battles her incurable illness.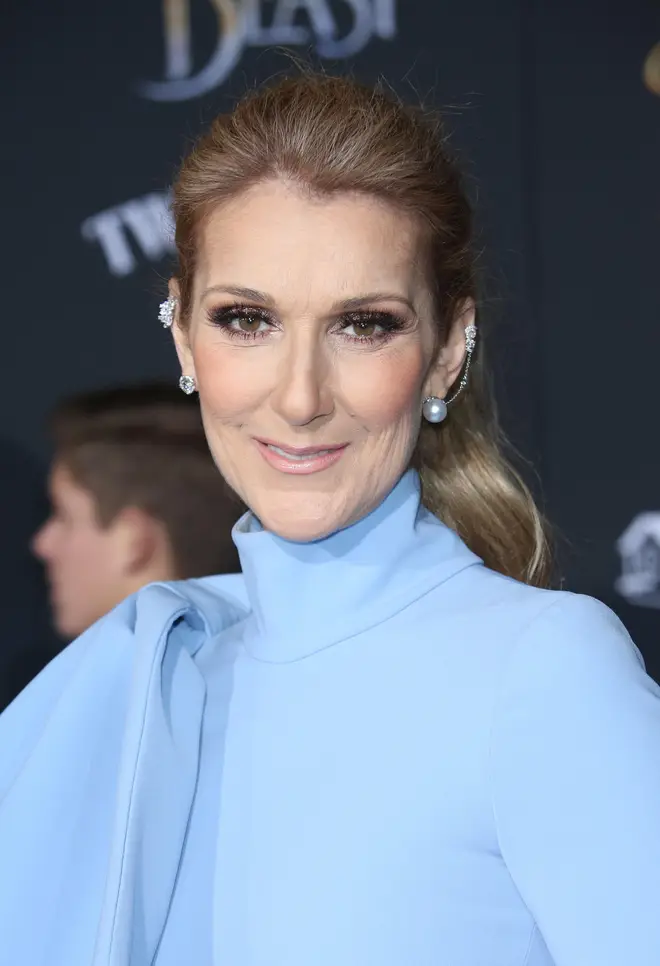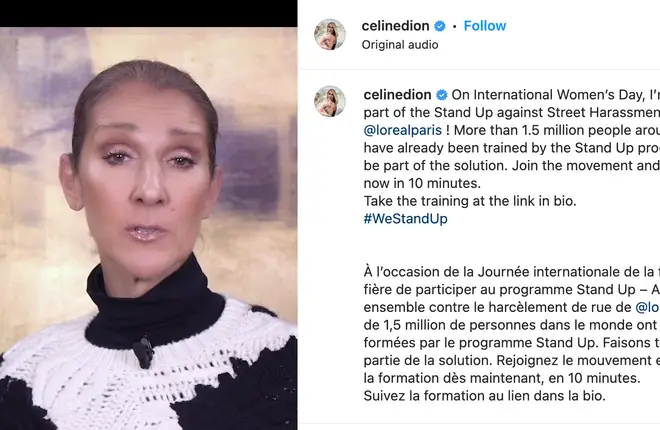 However Celine Dion has now returned to social media in a new video for International Women's Day.
The Canadian singer joined L'Oréal Paris and other female stars to support the Stand Up against Street Harassment program, an initiative to raise awareness regarding harassment towards women.
"On International Women's Day, I'm proud to be part of the Stand Up against Street Harassment program by @lorealparis!" Celine wrote in the video's caption.
The superstar singer is seen in the video alongside other celebrities celebrities including Kate Winslet, Eva Longoria and Camila Cabello, and more as she says the words: "We have to stand up to it", referencing the campaign's mission to help women feel empowered in threatening situations.
Watch the new video of Celine Dion below:
The video is likely to have been recorded at the star's Las Vegas home where she is recuperating since her diagnosis.
Fans of the star took to the comments section of the video to show their support, with many followers sending their love to Celine and wishing her well in her recovery.
"Love you and miss you Céline. Hope you're doing well," one said.
"Don't ever forget that we love and miss you so so much. Take care and be happy always. Sending you lots of love and hugs," another wrote.
"You have always been a model to follow, a great inspiration. I wish you quickly recovery. I know that everything will be fine," a third assured.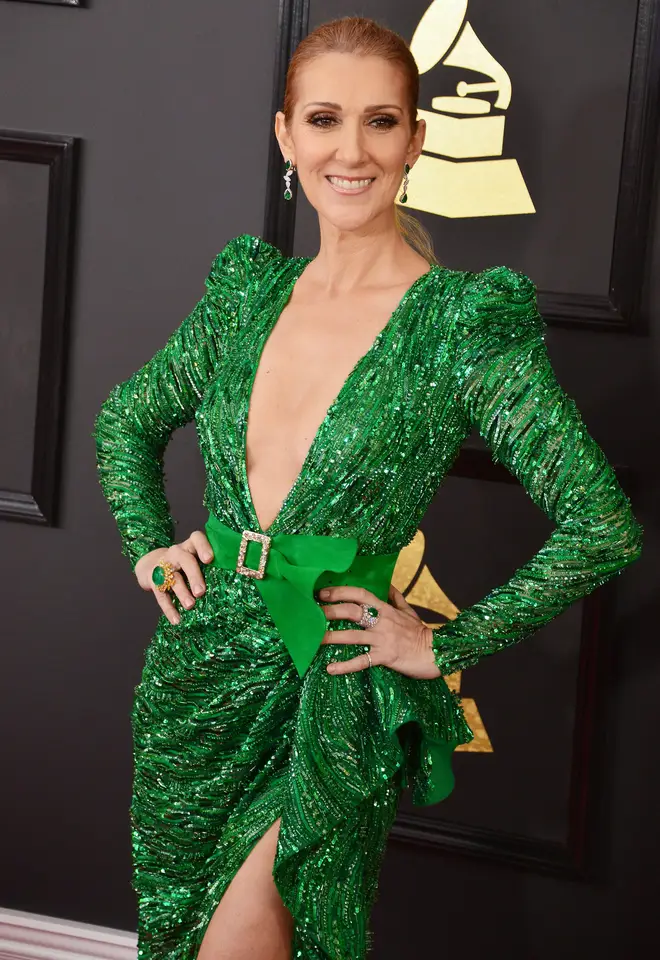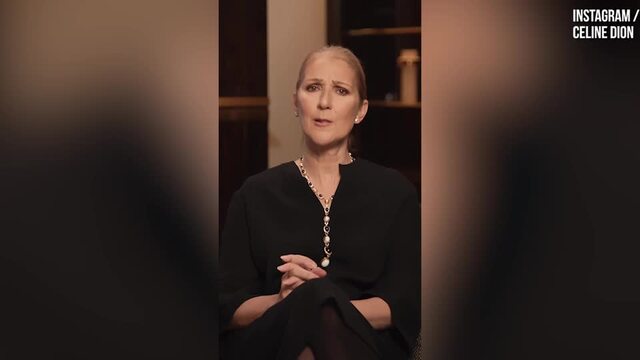 Celine Dion announces diagnosis with incurable neurological disorder
The video comes just days after Celine Dion's sister, Claudette, gave an update on the star's health, saying she is truing to remain positive despite the shock diagnosis.
"Rather than crying over her fate, I try to send her positive vibes in the hope that one day she will go back on stage," she added.
"I truly believe in the power of love. I wish her the best of luck, that's for sure. She is surrounded by specialists as she continues to recover."