Lionel Richie remembers disaster Kenny Rogers holiday: "Out of his mind"
15 March 2018, 15:00 | Updated: 15 March 2018, 15:06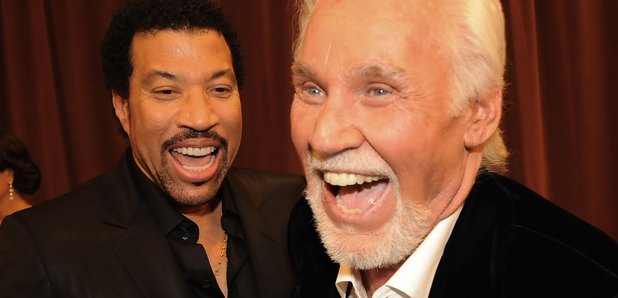 Lionel Richie has vowed to never, ever, go on holiday with Kenny Rogers again.
The legendary singer revealed to late night TV host Jimmy Kimmel that he had a disastrous experience in the Bahamas with country star Kenny back in the 1980s.
The pair remain close friends, but Lionel Richie doesn't expect to go abroad with Kenny any time soon!
"One time is all you need," he joked. "We go on the ship, he says the water is as smooth as glass [but] we're falling into swells.
"The first thing the guy said was, 'There's a storm coming'. All the ships are coming in… we are going out to sea.
"Now what happens? The coastguard shows up. Why? Because the only damn fools in the whole world [going out in a storm] are drug dealers trying to go out across [the sea]."
Lionel went on to explain how members of the coastguard boarded the boat with guns, asking them to cut off the engines, which caused the boat to move about violently. Thankfully, the officials recognised the two icons.
"I said to them, 'Would you do me a favour and take me with you? Just come get me off of this boat," he joked.
"No vacations with Kenny. Out of his mind."
Lionel was recently honoured with a hand and footprint ceremony in Hollywood, which he said was a "dream" come true.
Meanwhile, earlier this week Lionel uploaded a video on social media of when he surprised fans who stopped outside his house on a celebrity spotting tour: