A previously unreleased Michael Jackson song features on Drake's new album
29 June 2018, 11:34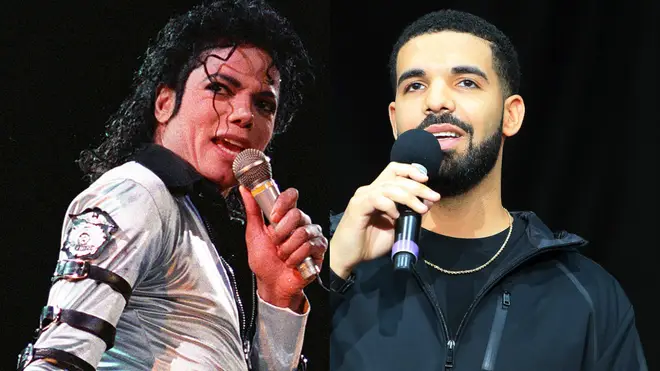 Get ready to hear a Michael Jackson song you've never heard before...
Canadian rapper Drake has released his new album Scorpion today (June 29), and one of the tracks features the late King of Pop.
'Don't Matter to Me' sees Michael Jackson singing a previously unheard track, with the lyrics: "All of a sudden you say you don't want me no more, All of a sudden you say that I closed the door... It don't matter to me."
Listen to the song below:
Paul Anka is listed as a co-writer on the song, which means it was probably written back in 1983, when Jackson collaborated with the crooner for his album Walk a Fine Line.
Jackson and Anka also worked on the song 'Love Never Felt So Good', which was released posthumously in 2014 as a duet with Justin Timberlake.
They also co-wrote the song 'This is It', which was released soon after Jackson's death in 2009.
The song was released in the same week in which Jackson's father Joe Jackson died at the age of 89, and also the ninth anniversary of Jackson's passing.