You can now own Michael Jackson's iconic 'Thriller' white suit (if you can spare a kidney)
31 August 2018, 10:59
Hugo Boss have reissued the famous suit worn by the King of Pop on the cover of his Thriller album.
To mark Michael Jackson's 60th birthday this week, the fashion house have brought back the 1982 design, which consisted of a sleek white jacket and trousers.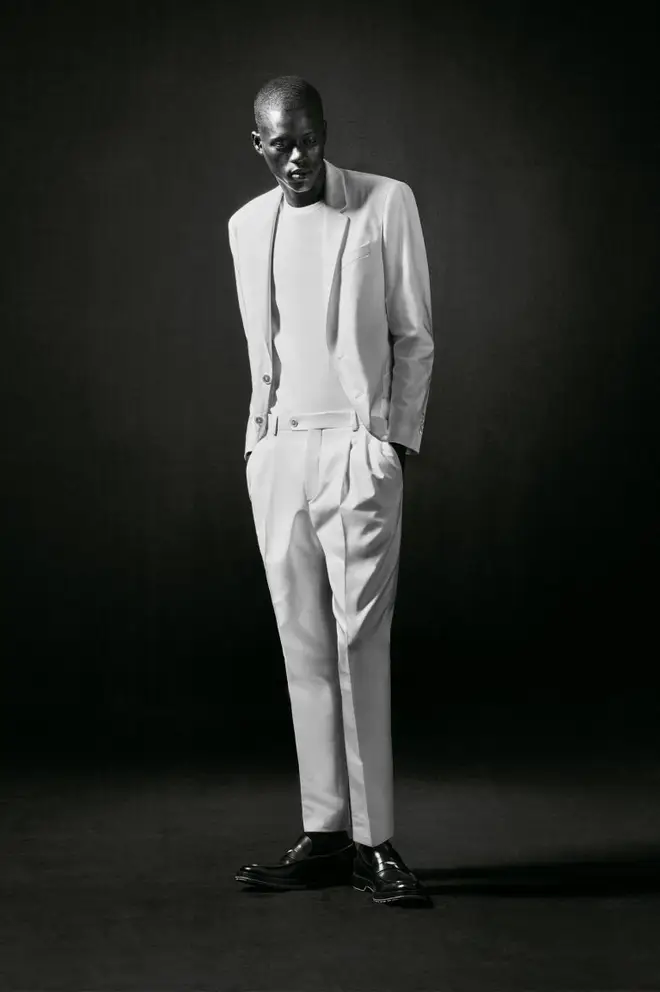 The new design features a narrower silhouette, and keeps two pleats on the trousers. It also has buttons on the jacket cuffs.
Here's the bad news: only 100 are being made, and each suit is numbered and will sell for $1,195 (£918).
They have also brought out white t-shirts that are modelled on the design of the original suit.
Meanwhile, it has also been announced that Michael Jackson's estate has earned more money since he died in 2009, than when he was alive.