Mika facts: Singer's age, partner, height, songs and more revealed
11 May 2022, 12:45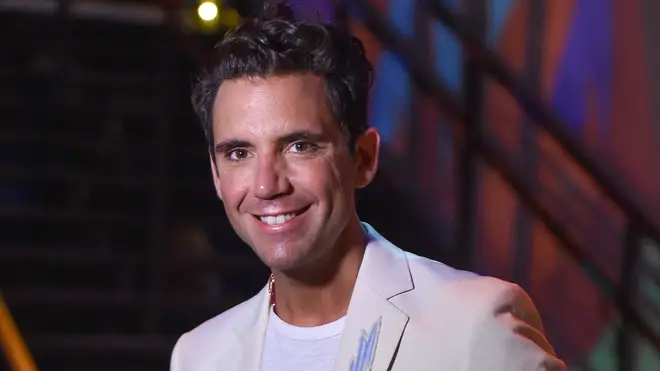 Mika became one of the biggest overnight stars when he released his infectious pop anthem 'Grace Kelly' in 2007.
Mika's first full-length album, Life in Cartoon Motion, sold over 5.6 million copies worldwide, winning him a Brit Award and a Grammy Award nomination.
He has since gone on to record four more albums, as well as being a judge on both the French version of The Voice and the Italian version of X Factor.
Mika has also starred in his own TV variety show in Italy, called Stasera Casa Mika.
The star is also one of the hosts and performers at the 2022 Eurovision Song Contest. Since the early 2010s, he has become a big TV star in Italy, and was a perfect choice to co-host the event.
How old is Mika, what is his full name and where is he from?

Mika in 2007. Picture: Getty

Mika's birth name was Michael Holbrook Penniman Jr. He was born on August 18, 1983, and he celebrated his 38th birthday in 2021.

Mika was born in Beirut, and was the third of five children (three sisters Yasmine, Paloma and Zuleika and one brother Fortuné), to an American-born Lebanese mother and an Israeli-born American father, Mary Joan 'Joannie' and Michael Holbrook Penniman.

His father was a banker, and was born in Jerusalem.

When Mika was just a year old, his family were forced to leave war-torn Lebanon and moved to Paris, France.

He started making music as a youngster, and he wrote his first song aged just seven.

The family moved to London when he was 9 years old.

What are Mika's biggest songs?

MIKA - Grace Kelly (Official Video)

Among Mika's best-known songs are:

Grace Kelly (a UK number 1)
Relax, Take it Easy
Love Today
Big Girl (You Are Beautiful)
Happy Ending
Lollipop
We Are Golden

How tall is Mika?

Mika is thought to stand at around 6ft 3in (190.5 cm).

Is Mika married?

In 2012, Mika described himself as gay.

More recently, Mika has been known to have been in a personal relationship with filmmaker Andreas Dermanis, with whom he's been involved for more than 10 years.