Morten Harket facts: A-ha singer's age, wife, children, net worth and more revealed
8 January 2021, 16:28 | Updated: 8 February 2022, 17:10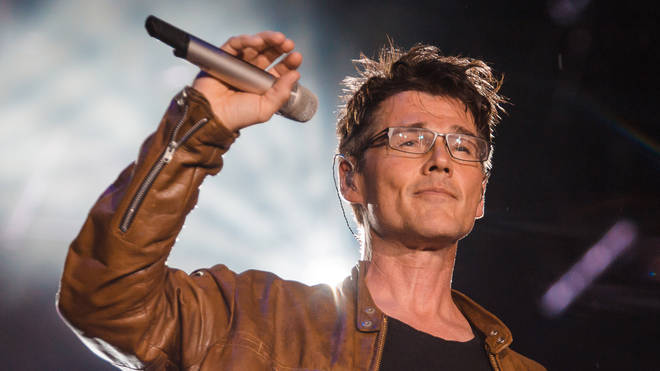 Morten Harket was one of the biggest pop heartthrobs of the 1980s, and he's still making music as part of a-ha decades later.
The Norwegian superstar took over the charts with his band a-ha, thanks to megahits including 'Take on Me', 'The Sun Always Shines on TV' and James Bond theme 'The Living Daylights'.
In recent years, he has a been a judge on The Voice in his homeland of Norway.
But where is Morten Harket from and how old is he? Here's all the important facts you need:
How old is Morten Harket and where is he from?

Morten Harket in 1988. Picture: Getty

Morten Harket was born on September 14, 1959. He celebrated his 61st birthday in 2020.

He was born in the town of Kongsberg in Norway.

Morten is the son of father Reidar, a chief physician at a hospital, and mother Henny, an economics teacher. His brothers are Gunvald, Håkon, Ingunn and Kjetil.

Is Morten Harket a Knight?

Along with his a-ha band members Magne Furuholmen and Paul Waaktaar-Savoy, Morten was appointed a Knight of the 1st Class of the Royal Norwegian Order of St. Olav by King Harald for their contribution to Norwegian music in 2012.

The Royal Norwegian Order of St. Olav is granted as a reward for renowned services to their country and humankind.

Who is Morten Harket's wife and how many children does he have?

Morten Harket has three children with his ex-wife Camilla Malmquist Harket.

Morten and Camilla were married from 1989 to 1998.

Their three kids are Jakob Oscar Martinus Malmquist Harket (born 1989), Jonathan Henning Adler Malmquist Harket (born 1990), and Anna Katharina Tomine Malmquist Harket (born 1993).

Anna, who goes by the name Tomine, is also a singer and appeared on Alan Walker's song 'Darkside'.

Morten also has a daughter, Henny, (born 2003), with his ex-girlfriend Anne Mette Undlien.

He also has another daughter, Karmen Poppy, (born 2008), with partner Inez Andersson.

What is Morten Harket's net worth?

According to Celebrity Net Worth, Morten Harket has a net worth of around $60 million (£40 million).

Is Morten Harket on The Masked Singer?

In the second series of The Masked Singer on ITV, viewers have turned detective to try and figure out who each secret performer is.

One such guess that's doing the rounds is that Morten is in fact Viking, due to the star's singing voice and clues so far.

We'll just have to wait and see if this is the case or not...