Remembering when Naya Rivera sang 'If I Die Young' by The Band Perry on Glee
16 July 2020, 10:18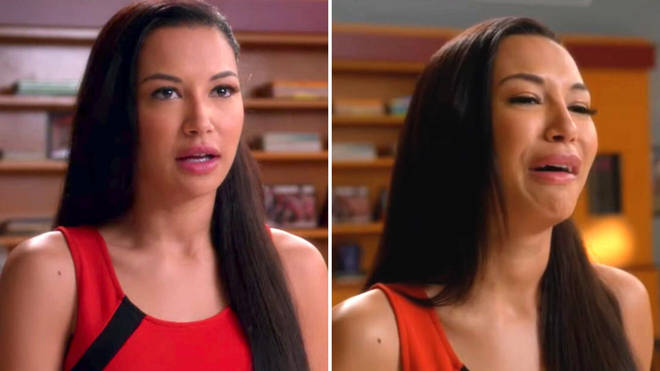 In a scene which is now very poignant, Naya Rivera once sang a cover of 'If I Die Young' in an emotional episode of Glee after co-star Cory Monteith died.
The entertainment world was shocked this week when it was confirmed that 33-year-old actress and singer Naya Rivera had died following a tragic swimming accident.
Naya Rivera was declared a missing person after her four-year-old son was found alone in her rented boat at Lake Piru, near California.
Her death was confirmed seven years to the day that her Glee co-star Cory Monteith passed away at the age of 31 in 2013.
Fans of Naya and Glee have been reminiscing over her best performances, with one song in particular holding a new tragic and moving resonance.
The 2013 episode 'The Quarterback' saw Glee deal with the loss of Monteith, who played Finn Hudson in the show. The episode revealed that Finn had died, and that his friends and teachers were mourning his passing in different ways.
One scene saw Finn's friend and former lover Santana - played by Naya Rivera - sing a cover of country song 'If I Die Young' by The Band Perry. However, she is too overcome with emotion to finish the track. Watch the scene below:
'If I Die Young' is about the sadness of dying young, as the singer describes how she never really got to experience love, and is now worrying about how her friends and family will miss her and deal with the loss. She also realises that once someone passes away, others then pay more attention to that person's life. She adds that if she dies young, that her family left behind should 'save their tears' for a time when 'they're really gonna need them', and that she has had a well-lived life.
Kimberly Perry of The Band Perry said at the time: "I'm so excited that song is being used that way because even though it has 'die' in the title, it was really inspired by and about celebrating life.
"I obviously haven't seen the episode that's a tribute to Cory, but I feel like they're going to focus on his life rather than his death, so I'm really excited that 'If I Die Young' is going to be part of honouring him."
'If I Die Young' won the Country Music Award for Single and Song of the Year in 2011.