Watch this Hollywood star channel Freddie Mercury for an amazing performance
27 February 2018, 15:20 | Updated: 24 June 2018, 16:14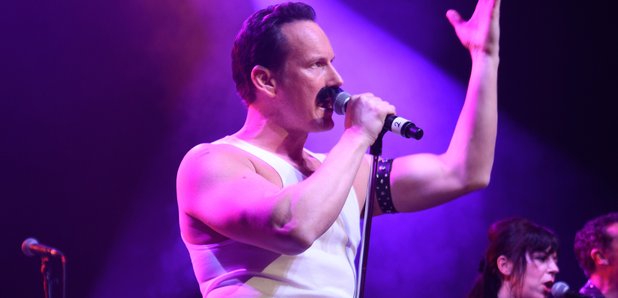 We'd love to think that we could do a good Freddie Mercury impression at a karaoke night, but if we watched it back we'd probably be somewhat embarrassed.
One person who won't be feeling this is Hollywood actor Patrick Wilson, who donned Freddie's iconic vest, jeans and 'tache, before putting in a stonking performance.
The 44-year-old actor performed Queen's classic 'Somebody To Love' at the Montclair Film 70s Mixtape Party at the weekend, at the Wellmont Theater in New Jersey. Watch the video below:
We're told he also took on David Bowie and Sir Elton John in a couple of other sing-songs.
In case you didn't know, Patrick has starred in a number of high profile movies and TV shows, including The Conjuring and Fargo. He has also starred in a number of musicals, including The Phantom of the Opera and The Full Monty.
Meanwhile, the Freddie Mercury biopic Bohemian Rhapsody is still in the works, and is scheduled to reach cinemas this Christmas.