Listen to Prince's original version of 'Nothing Compares 2 U' for the first time
20 April 2018, 10:03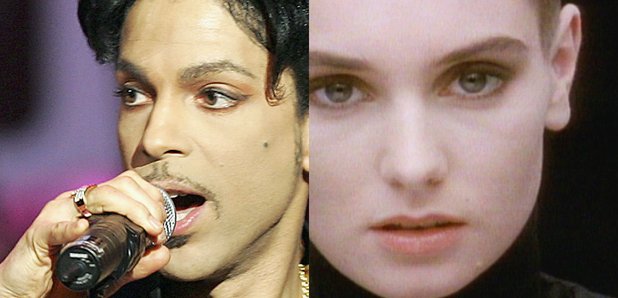 Prince's estate has unveiled his original version of 'Nothing Compares 2 U', the song made famous by Sinead O'Connor.
The recording was made in 1984, six years before O'Connor had a huge worldwide hit with her cover version.
It was originally released by Prince's side project The Family on their self-titled debut album, but the track wasn't famous until O'Connor's 1990 number one.
Prince's version was recorded at the Flying Cloud Drive 'Warehouse' in Eden Prairie, Minnesota. The song is accompanied by a video showing previously unseen rehearsal footage of Prince and the Revolution, back in 1984:
The studio recording of 'Nothing Compares 2 U' will be available to stream and buy as a download. It will also be available as two 7-inch vinyl singles.
Prince's estate's official vault archivist Michael Howe said: "I spotted the 2" multitrack reel in the Vault some weeks back while doing a 1984-era inventory.
"After retrieving my jaw from the floor, we took the reel upstairs, analyzed it, put it up on the Studer 24 track machine, and digitized it to 24/192. Even our 'faders up' rough mix was compelling enough to indicate that this was something very special indeed.
"No Prince-penned song performed by another artist has enjoyed more chart success (#1 in over a dozen countries) and overall cultural impact than Sinead O'Connor's 1990 recording, so hearing the song in its original context performed in its entirety by the author makes it particularly noteworthy."
Prince's estate has also launched a new website, Prince2Me. It is described as an "interactive fan experience", allowing fans to share what he and his legacy means to them.
Meanwhile, no charges will be brought over the death Prince in April 2016. The singer died at the age of 57 from an accidental overdose of the painkiller fentanyl, an opioid which is several times more powerful than heroin.