Rod Stewart says Elton John's farewell tour is "dishonest" and "stinks of selling tickets"
22 March 2018, 14:45
Sir Rod Stewart and Sir Elton John have been mates for a long time, but Rod isn't too impressed with Elton's retirement plans.
Appearing on Watch What Happens Live, Rod Stewart hit out at Elton John for planning his three-year, 300-show tour.
Rod gave Elton some good-natured criticisms, saying: "I did email her and said, 'What? Again, dear?' I didn't hear anything back."
He added that he was skeptical of Elton saying that he was retiring to spend more time with his family, suggesting that huge ticket sales were behind the move.
His current tour companion, Cyndi Lauper, particularly liked the idea.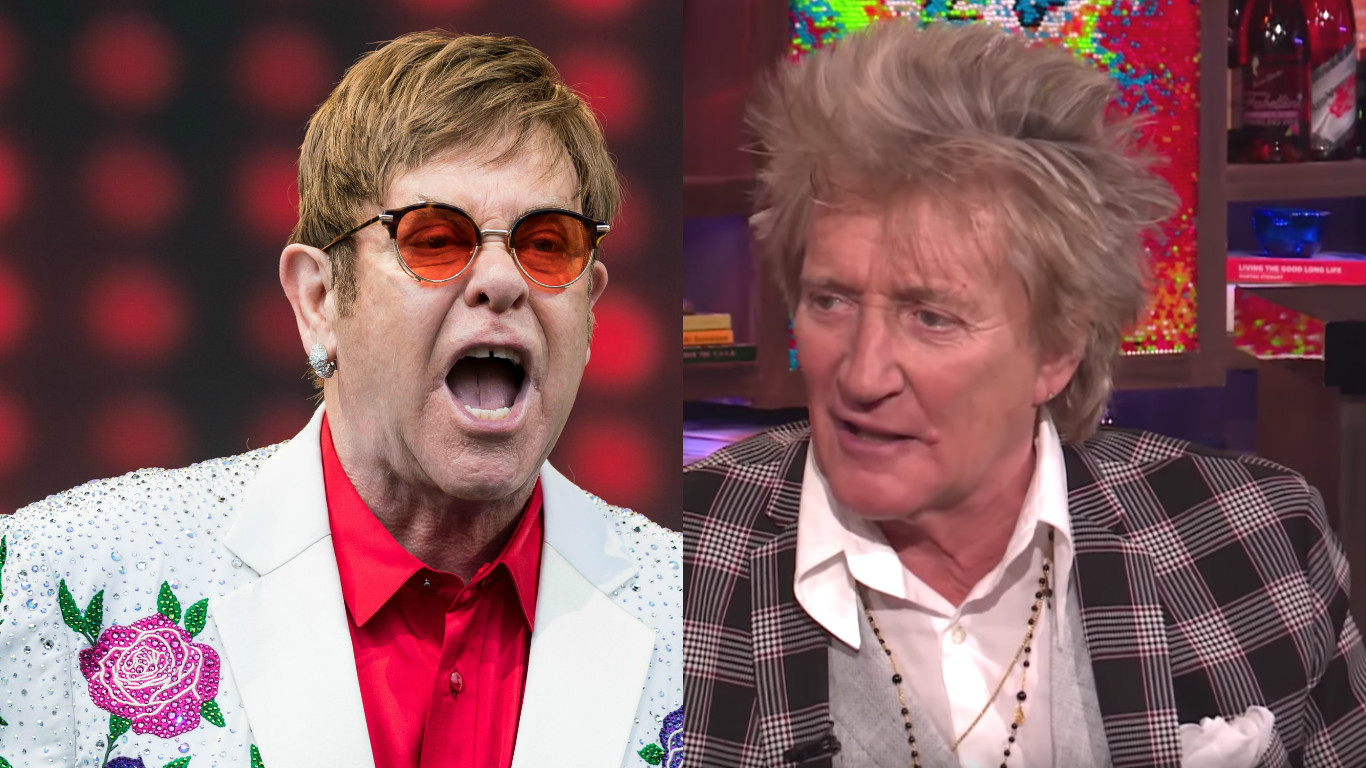 "That's not a bad idea," she said. "We could say, 'For the last time, we're retiring.' Then one more time. 'Well, maybe the second to last time.'"
Rod added: "It's dishonest. It's not rock 'n' roll."
He also said that he has no plans to ever announce his own retirement, saying: "I have never spoken about retirement.
"If I do retire, I won't make an announcement, I'll just fade away. I don't think it's a big deal. 'I'm going to retire.' It stinks of selling tickets."
Rod Stewart recently announced plans for a new album to be titled 'Blood Red Roses'.
Elton also has a couple of tribute albums in the works, including Revamp featuring artists such as Ed Sheeran and Sam Smith.