Roxette singer Marie Fredriksson has died, aged 61
10 December 2019, 12:55 | Updated: 10 December 2019, 16:57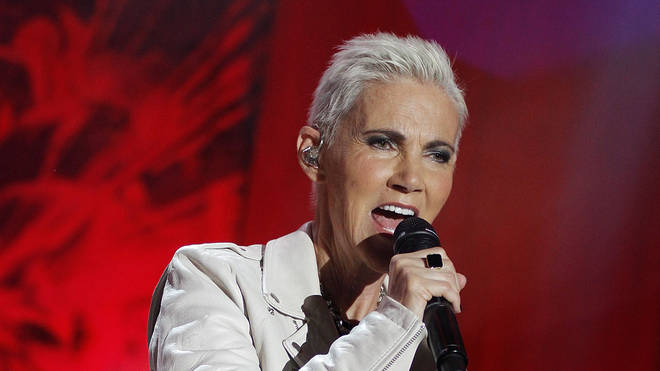 Roxette lead singer Marie Fredriksson has died at the age of 61, her manager has announced.
The Swedish star sang on huge hits in the 1980s and 1990s, including 'The Look', 'Joyride' and 'It Must Have Been Love'.
A statement confirmed that the singer had died on Tuesday (December 9) "following a 17-year long battle with cancer".
"You were the most wonderful friend for over 40 years," her bandmate Per Gessle said in tribute. "Things will never be the same."
The pop duo were sold more than 75 million records around the world, and scored 19 Top 40 hits.
Time goes by so quickly. It's not that long ago we spent days+nights in my tiny apartment sharing impossible dreams. And what a dream we eventually got to share! I'm honoured to have met your talent+generosity. All my love goes to you+your family. Things will never be the same. pic.twitter.com/CTegAUGrXG

— Per Gessle (@PartyPleaser) December 10, 2019
Fredriksson had previously battled a brain tumour, which detected in 2002 after she collapsed and suffered a seizure while out jogging with her husband.
She had surgery to remove the tumour, and completed months of chemotherapy and radiation. After this, she was left blind in one eye and with limited hearing, and was unable to speak for months.
In 2005, she said: "It's been three very difficult years, I'm healthy. I'm not receiving treatment any more."
Before her time in Roxette, Marie was also was a member of punk band Strul. She also had solo success, including a Swedish number one single in 2008, 'Där du andas'.
Fredriksson is survived by her husband Mikael Bolyos, and their two children, daughter Inez Josefin and son Oscar.