Watch Bryan Ferry and Roxy Music reunite at the Rock and Roll Hall of Fame
1 April 2019, 10:28 | Updated: 1 April 2019, 12:38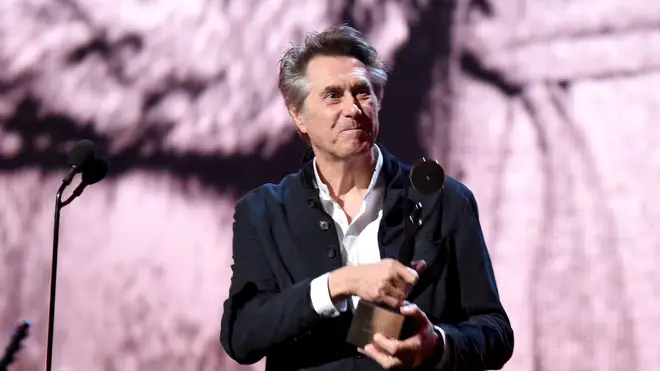 Bryan Ferry and Roxy Music made an emotional reunion last night (March 31), playing some of their biggest hits of all time in an amazing set.
It was the group's first performance in eight years, and came as part of their Rock and Roll Hall of Fame induction.
Ferry appeared onstage with musician Andy Mackay and guitarist Phil Manzanera, performing the songs 'In Every Dream Home A Heartache', 'Out Of The Blue', 'Love Is The Drug', 'More Than This', 'Avalon' and 'Editions Of You'.
They were also inducted into the Hall of Fame with a speech from Simon Le Bon and John Taylor of Duran Duran.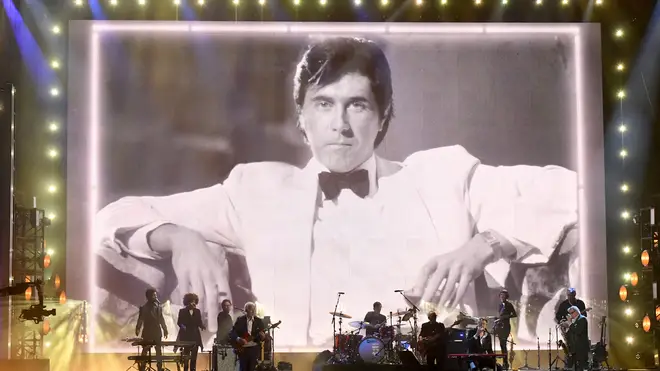 They were also joined by a selection of musicians who have played with Ferry and Roxy Music over the years, including Chris Spedding, Neil Jason, and Fonzi Thornton.
However, Brian Eno and Paul Thompson were not present due to other commitments.
Watch highlights of their performances below:
Roxy Music - Love is the Drug/ More Than This [Rock & Roll Hall of Fame Induction 2019]
Roxy Music - Avalon @2019 Rock & Roll Hall of Fame Ceremony 3-29-2019
Speaking for Roxy Music, Ferry said: "I'd like to thank everybody for this unexpected honour, especially our fans around the world, who've supported us through the years.
"I'd also like to thank all the musicians, who played such an important part in the Roxy Music story, especially Paul Thompson and Brian Eno. Eddie Jobson, who's here with us tonight."
Ferry also thanked "quite a long list of bass players," praising Graham Simpson, Rik Kenton, John Porter, John Gustafson, John Wetton, Gary Tibbs, Sal Maida, Rick Wills, Alan Spenner and Neil Jason.
Meanwhile, The Cure, Radiohead, Def Leppard and The Zombies were also among the British bands to be inducted into the Rock & Roll Hall of Fame last night, alongside Stevie Nicks of Fleetwood Mac.