Bryan Ferry is reuniting with Roxy Music for their first live show in eight years
28 March 2019, 13:34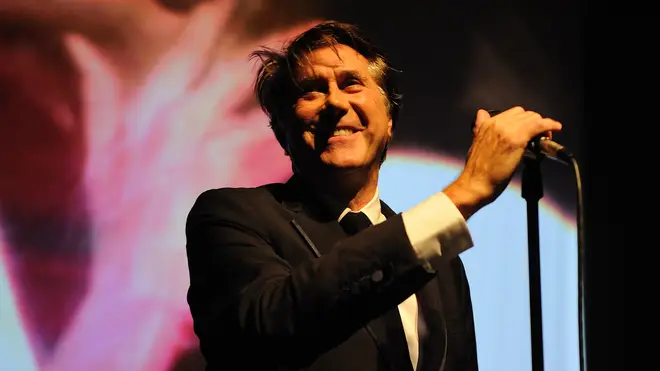 Roxy Music and Bryan Ferry are reforming for one night to celebrate their induction into the Rock and Roll Hall of Fame.
Ferry will reunite with some of his former Roxy Music bandmates for the group's first performance in eight years this weekend.
He will join Andy Mackay and guitarist Phil Manzanera for the special performance, but other Roxy Music members Paul Thompson and Brian Eno will not attend.
Several other musicians who have played with Ferry and Roxy Music over the years will also join the trio including Chris Spedding, Neil Jason, and Fonzi Thornton.
The 2019 Rock and Roll Hall of Fame class will also feature Radiohead, The Cure, Janet Jackson, Stevie Nicks, Def Leppard, and The Zombies.
Roxy Music - More Than This
The ceremony takes place at the Barclays Center in Brooklyn, New York on Sunday (March 31), and will be broadcast on TV on HBO in the US on Saturday, April 27.
Meanwhile, Bryan Ferry continues his world tour in May, which will see him play songs from Roxy Music's Avalon album, as well as his other solo and Roxy Music hits.
Roxy Music's final album was 1982's Avalon. In 2005, they began recording a new album, but it later became a solo Ferry album instead in 2010, with contributions from Eno, Manzanera and Mackay.
The band played a series of 40th anniversary shows in 2011, marking their final performance together until now.